Guide to Artificial Intelligence for Real Estate Agents & Real Estate Professionals in 2023
How to Leverage AI in The Real Estate Industry
Oh boy, where do we begin? If you're a real estate agent who's been tossing and turning in bed at night, haunted by the fear that artificial intelligence (AI) will take your job or render your real estate career obsolete — fear not! In fact…
AI is already one of the biggest game-changers for realtors.
If you know how to harness its true power, AI can transform you into a real estate cyborg: part human, part machine, and completely unstoppable.
Ignoring AI right now is like riding on a horse-drawn carriage while your competitors tear by on a high-speed bullet train.
Those who resist this technological revolution risk being left in the dust, watching as their competitors zoom past them with the latest real estate data, tools, and insights.
But how exactly will AI become your ally in the jungle we call the real estate market?
Let's break down the benefits of AI and real estate.
Benefits of AI in Real Estate
The overall benefit of using AI in real estate is taking care of the mundane tasks that eat away at your precious time.
AI can free you up so you can focus on what you do best – connecting with people and providing world-class consulting services.
From research and analysis to writing and editing — today's AI tools are already changing the game for real estate professionals. It's like having a tireless assistant who's always got your back.
How to Use AI in Real Estate | AI Use Cases in Real Estate
AI for Real Estate Marketing & Communications
AI can completely revolutionize your marketing game.
Imagine being able to craft a targeted message that resonates with every single client, every single time. You can equip AI language models like ChatGPT or ChatSonic with your brand values, style guidelines, and unique selling propositions — then ask it to write for you (at a terrifying pace).
You can even ask it to analyze all of your online reviews to quickly give you a deep understanding of what your customers truly value about your services.
Use a great prompt like:
In a minute I am going to ask you to write some copy for (Your Brand). This will include blog content, Instagram posts and sales emails. Before we begin, I want you to fully understand my business and customers. Ask me at least 20 questions about my business, customers, audience, and anything else you need in order to complete the tasks to the best of your ability.
With the demographics and behaviors of your target audience in mind, GPT-4's language model can then create customized marketing campaigns that speak directly to the hearts and minds of your potential clients.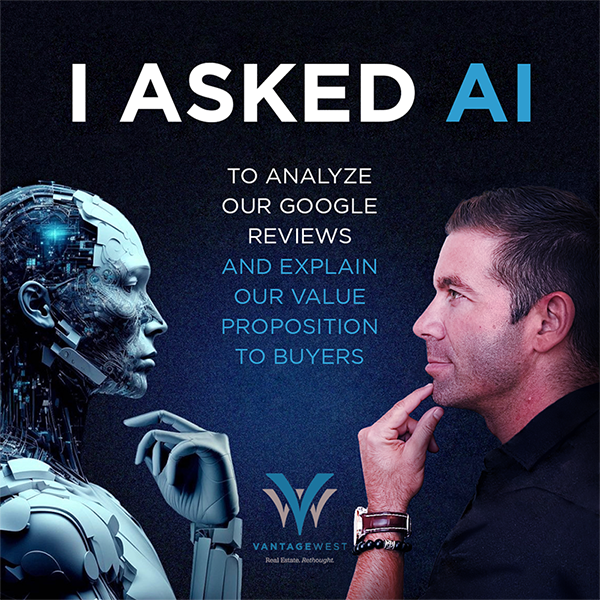 I actually just went through this exercise of segmenting 800 of our 5-star reviews into different client types (Buyer, Seller, Investor) and even drilled down into First time buyer, Relocation Buyer, etc.
The insights I gained from this AI exercise were fantastic…
Combining AI technology with human editing has super-charged my marketing communications with copy that speaks directly to each of my target audiences.
Keep in mind that AI language models do make mistakes from time to time, so here's how to leverage ChatGPT like a pro:
Give it your writing and style guidelines

Use highly detailed writing prompts to produce your copy

Manually proofread and edit the copy into your own voice (or leverage a great editor)
AI for Search Marketing & Search Engine Optimization (SEO)
Nowadays, the best players in search engine optimization (SEO) use natural language processing (NLP) algorithms on all of their websites, landing pages, and blogs.
NLP tools use machine learning to understand human language at a deep level — helping you derive the context of user searches and which topics you'll need to cover in order to rank for a given keyword (or cluster of keywords).
If you get it right, you'll see more website traffic, which translates into more targeted leads who are ready to take action.
In other words, SEO powered by NLP fills your sales pipeline.


Matching Buyers and Sellers with AI
One day soon, AI will help agents find the perfect match between buyers and sellers. Think Match.com, but for homeowners.
With AI's advanced pattern recognition abilities, it can analyze a buyer's preferences, needs, and financial capacities — then cross-reference that data with available listings and seller data to help you identify properties and other sellers that have what you want, and want what you have. AI platforms will be able to facilitate trades and even 3-way trading of property — creating multiple transactions simultaneously.
This is something Vantage West did manually after the global financial crisis; we even went as far as to create rudimentary matching software to help facilitate trades when homes weren't selling and people needed creative solutions to get moving.
The days of endless scrolling through listings and showing up to disappointing showings are over.
Make way for a streamlined and efficient AI matchmaking process that leaves everyone satisfied.
Real Estate Negotiation with AI
As for the art of negotiation, AI can be your secret weapon…
Here are 5 ways that Cyborg agents can dominate on the field of negotiations:
Data Analysis: AI can analyze massive amounts of data in a flash, then provide insights that would take humans much longer to figure out. Analyzing market trends, past negotiations, individual preferences, and customer behaviors arms you with the information you need to be more prepared and more strategic.

Predictive Analysis: AI systems can use algorithms and machine learning to predict the outcome of certain negotiation strategies. By analyzing past negotiation data, these systems can predict the most likely response to different strategies or offers — helping negotiators to choose the most valuable approach on either side of the table.

Real-time Assistance: AI can provide real-time support during negotiations by providing immediate data, suggesting tactics based on the ongoing negotiation, or even alerting negotiators to potential pitfalls based on the current conversation.

Emotion Recognition: AI systems can now analyze speech patterns, word choices, facial expressions, and other cues to determine the emotional state of the other party. This valuable information can help you understand the other party's mindset and adjust your negotiation strategies accordingly.

Natural Language Processing (NLP): NLP lets you analyze communication during a negotiation — providing insights into patterns, potential misunderstandings, and areas of agreement or disagreement.
A big part of any home negotiation is being able to substantiate your offer as scientifically as possible. With access to historical data and current housing market trends, AI tools help you determine true property values — giving you an edge in price negotiations. It's like having a wise, seasoned mentor whispering in your ear — making sure you never leave money on the table during the buying or selling process.
Tools like HouseCanary, RealtyMogul, and Skyline AI can combine AI and large data sets to give you accurate insights into valuations and future market trends.
Before you sit down at the negotiating table, you'll be armed with the data you need to set benchmarks, make an informed decision, and maximize your negotiating power.
Real Estate Contract & Compliance Analysis
Moving on to another major real estate time sink: contracts.
AI language models can analyze entire contracts and even mortgage liens in a single prompt. They can show you errors, summarize clauses in whatever reading level you desire, and even suggest how to re-write clauses to tilt them towards your client's advantage.
AI can analyze mortgage liens to ensure their accuracy and identify any potential issues — before you sit down with an expensive real estate lawyer.
Beyond contract analysis, you can feed AI models volumes of books — from the Managing Broker guide and time-tested sales manuals, to ethics texts that align with your company's sales approach.
If you think creatively, AI takes on the identity of an "Office Elder," who is always ready to provide on-demand compliance, ethical advice, and sales management to you and your team — without ever asking for a day off.
AI for Commercial & Residential Real Estate Listings
Using Machine Learning to Spot Trends
Next let's look at machine learning algorithms.
Picture this: you're a buyers' agent trying to identify the most appealing properties for your clients.
Traditionally, you'd spend countless hours sifting through listings, comparing prices, home features, and analyzing the latest market trends. That's a time-consuming and exhausting process.
AI algorithms let you crunch mountains of data faster than you can say "hot property," helping you identify patterns, spot market trends, and predict market fluctuations with uncanny accuracy.
If you're interested in machine learning — and have a decent foundation in data analysis — check out tools like Monkeylearn and Rapidminer to take your trending game to the next level.
Real estate companies that embrace these innovations gain a serious competitive advantage. You can streamline your operations, make data-driven decisions, and provide exceptional customer experiences.
Is AI Going to Take Your Real Estate Job?
Now, if you're still skeptical about embracing AI, let me ask you this: Would you turn down a tool that gives you superhuman speed, accuracy, and insight?
I didn't think so.
The bottom line is that AI isn't here to replace you, it's here to give you a new edge and make you an even better version of yourself: the real estate agent of the future.
What AI Can't Do in Real Estate (Yet)
Our enduring advantage: If you've been in the real estate game for a while now, you've probably seen your fair share of unreasonable buyers and sellers.
You know the type – the ones who want to sell their fixer-upper at a premium price, or the ones who think they deserve a mansion on a starter-home budget.
Now imagine an AI trying to handle those characters! They'd probably power themselves down after a week, wishing they had a human's gift for compassion and patience.
Here are some things AI still can't do well:
Physically touring properties

Offer emotional support through a stressful transaction

Facilitate the dozens of moving parts in every real estate deal

Offering truly personalized advice

Hard-ball negotiating for your clients

Building lasting relationships


So, no, AI isn't going to replace you. Instead, it's giving you superpowers — if you use it wisely…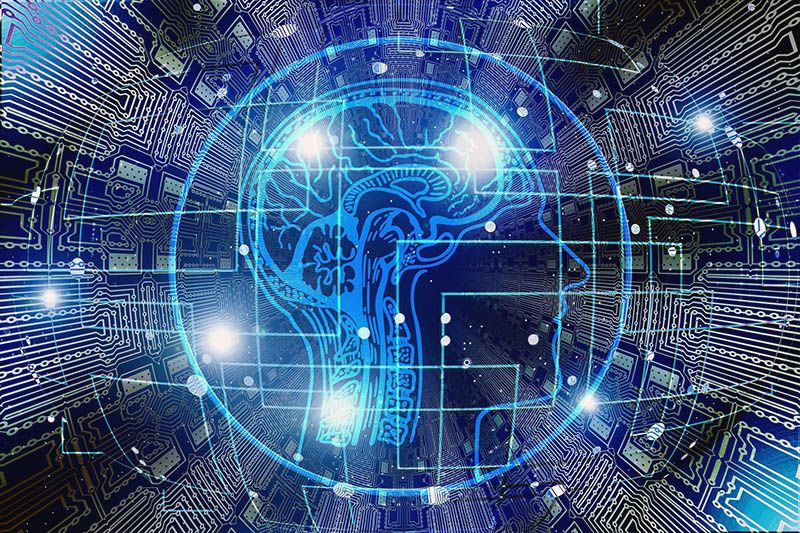 It's Time To Unlock Your Efficiency With AI
The rise of AI shouldn't send shivers down your spine. It should make your heart race with excitement.
Don't let the fear of the unknown hold you back. Embrace AI and become the real estate cyborgs you were always meant to be. Remember that hard work is hard work, and when AI swoops in to lend a helping hand, you'll be wondering how you ever survived without it.
Sure, AI might not have the guts to deal with unreasonable buyers and sellers, but it'll be right there beside you, guiding you with precision information to become a force to be reckoned with in the real estate world.
Now, if you're ready to hop on the AI bullet train but you're unsure where to start, don't sweat it! There are plenty of resources and tools out there to help you get your feet wet.
Start by taking one of the many trainings being offered on using Large Language Models and start playing around with free tools like Chat GTP-4. Dip your toes in, test the waters, and see what works best for you and your business.
And hey, don't forget to lean on your fellow real estate cyborgs for advice and support. We're all in this together — navigating the brave new world of AI-enhanced real estate.
Share your experiences, learn from others, and grow together as a community of forward-thinking professionals who refuse to be left behind.
As you embark on this AI-driven journey, you should expect to encounter some hiccups along the way (remember that AI still produces errors and omissions), but that's all part of the learning process.
Remember that change presents new challenges, and also offers new rewards.
Keep an open mind, stay curious, and never stop adapting. Before you know it, you'll be looking back and wondering how you ever managed without your trusty AI sidekick.