5 Ways to Enjoy Spring and Summer 2020 in Kelowna During Social Distancing
At last, the warm weather has arrived in Kelowna, but so has COVID-19 and new social distancing protocols. But don't let that keep you holed up all summer - the Okanagan still has plenty of options to enjoy life and get you a breath of fresh air.
To help you make the most out of your spring and summer in Kelowna for 2020, we've made a list of outdoor activities where it's easy and even preferable to keep a 2 meter distance.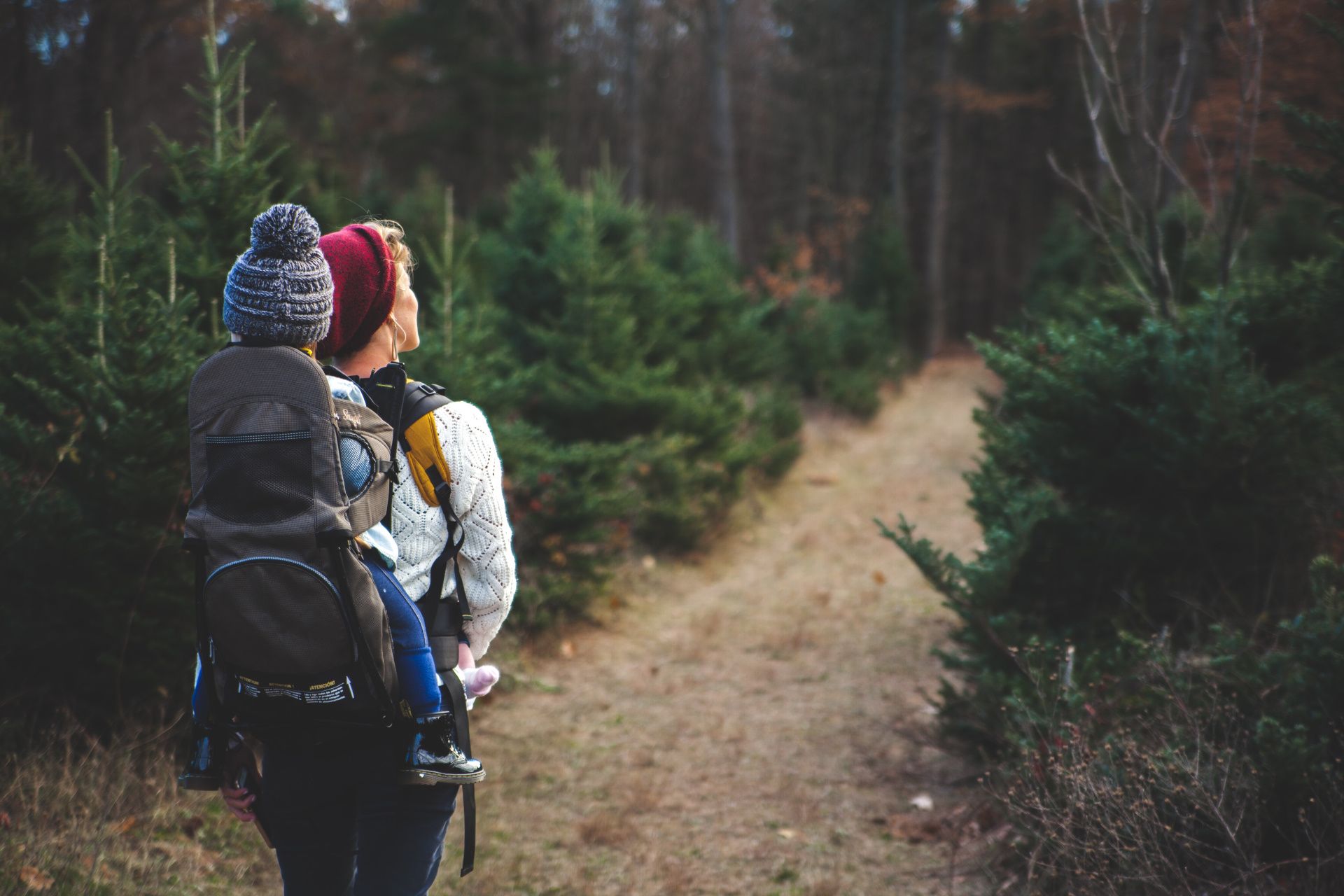 1) Go Hiking, on paths less traveled
Canada's National and Provincial parks are closed until further notice, and camping is banned until at least May 31st. But that's no reason to stay locked up - Kelowna is home to some amazing hiking trails and our regional parks are still open to the public.
While we can't recommend the common routes like Knox Mountain or Paul's Tomb - they're just too busy - check out this list of more out-of-the-way hikes. Please be mindful that tick season runs from spring to fall.
Challenging hikes:
Always plan these routes ahead of time, bring a first aid kit, GPS navigation, bear bells & bear spray, and enough food & water.
McDougall Rim Trail - 5-8 hours, 17km
Bartley Rd, West Kelowna
The McDougal Rim Trail ascends above RoseValley Lake and gives you an amazing panorama view over Okanagan Lake at the summit. To access the trailhead, drive north on Bartley Rd via Shannon Lake. This trail is also popular with mountain bikers.
Blue Grouse Mountain - 4-5 hours, 13km
Blue Grouse Rd via Bear Lake Main Rd, West Kelowna
This West Kelowna hike offers views over the city of Kelowna down to Rattlesnake Island. To get there take Westside Rd past Bear Creek Park, turn left on Bear Lake Main Rd, drive on this loggin road for 2km and then turn right on Blue Grouse Rd until you reach the trailhead.
Pincushion Mountain Hiking Trail - 2-3 hours, 4km
Ponderosa Drive, Peachland
To hike Pincushion, a short and steep climb that overlooks Peachland and Summerland, drive to Peachland along Highway 97 until you reach Ponderosa Drive. Take a right and follow this switchback road all the way to the trailhead.
Easygoing Hikes:
Kalamoir Park - Collins Hill Rd, West Kelowna
Kalamoir has a number of short lakeside hiking and cycling trails in the Lakeview Heights neighborhood ranging from 30 mins to an hour each. The rocky beach has a dock, outhouses, and a wheelchair-friendly kayak launch.
Rosevalley Regional Park - West Kelowna
Park at either Westlake Rd, or the top of W Kelowna Rd to access Rosevalley regional park's many hiking and mountain biking trails. You'll have great views over the city and the lake once you ascend the forested hills. There's a map of trail options in the park and all the trails are marked to let you know if you're on the right track.
Stephens Coyote Ridge - Glenmore Rd N, Kelowna
Coyote Ridge covers easy to moderate terrain taking you above the city and past the forested Lightblue Lake. Trails are accessed via either Glenmore's Dog Park or Hidden Hills Drive via Union Rd in Glenmore.
For a more exhaustive list of Okanagan hiking trails, check out HikingAddiction.ca
2) Hit up a secluded Beach
The Okanagan has some of the best freshwater beaches in all of British Columbia. Here's a shortlist of spots to lay back and catch some rays but still maintain a government-mandated hockey stick distance from the nearest sun tanner.
Bertram Creek Regional Park - Lakeshore Rd, Kelowna
Swim Bay - Beach Ave, Peachland
Kelowna Beach Access points:
Between Hot Sands Beach in City Park and the infamous Gyro Beach, there are a number of small, lesser-visited beach access points. Most of these beaches are not equipped with toilet facilities, and have no food and drink vendors on-site, so plan your beach day accordingly. Here are our favs:
Vimy Ave Beach just south of the Okanagan Lake bridge.
Cadder Ave Beach Access, the next beach south of Vimy.
Royal Avenue Beach Access, located behind the Kelowna General Hospital.
West Ave Beach Access, just past Kinsmen Park.
3) Ride a Bike
Get your motor running and take in the picturesque Okanagan scenery with a cycling tour. Here's a list of mostly flat trails for summertime cruising.
The Waterfront offers paved biking trails and bike lanes from Poplar Point Drive in Kelowna's North End to Mission Creek Park in the Lower Mission neighborhood.
The Mission Creek Greenway is an easy-going, wide dirt path extending from Lakeshore Rd in South Kelowna to Hollywood Rd S in Rutland. The Greenway is dog friendly, and suitable for walking or cycling.
The Rail Trail - The Rail Trail is a newly paved trail that runs all the way from Gordon Drive in Kelowna to Oyama Rd at the North end of Wood Lake. Along the way, you'll pass Parkinson Rec Centre, bird-filled Mill Creek Linear Park, the Kelowna Airport, and Ellison Lake. Depending on your riding speed, the entire route takes between 1 to 2.5 hours each way.
4) Rent a Boat
Okanagan Lake is one of the biggest draws to Kelowna in the summertime. We've included a list of lesser known Okanagan lakes and the local companies who will be happy to rent you a ski boat, jetski, or a set of kayaks to enjoy a day on the water. Keep in mind that you'll need a boating license in order to rent. The rental facilities listed are all conveniently located near the water and are well reviewed by customers.
Kalamalka Lake
When Kalamalka Lake warms up in the summer, it turns a beautiful turquoise color that's caused by the crystallization of dissolved limestone in the water. Kalamalka is located immediately south of the city of Vernon.
Wood Lake
Winfield's summer jewel
Okanagan Boat Rentals, Turtle Bay
Okanagan Lake
Kelowna's North End
Okanagan Beach Rentals - kayaks, canoes, paddleboards, stand up paddleboards
Kelowna's South End
Okanagan Lake Boat Rentals - convenient pickup and drop off near Eldorado Marina
Off the Grid Wake Sports - hired boat drivers for a low-stress day on the water.
5) Go Golfing
Golf has always been a social distancing activity - courses only let 4 people per group, and staying 2 meters away from your nearest club-swinging partner is just a smart idea. Golf courses in Kelowna are usually open from early Spring to late Fall, but this year many have delayed opening due to COVID-19.
Here's a list of courses open right now for the 2020 golf season in Kelowna.
Kelowna Springs Golf Club, Kelowna
Kelowna Springs is a walkable and well kept Okanagan golf course located immediately north of Rutland. The course features a number of water traps and some challenging sloped greens.
Shadow Ridge, Kelowna
Shadow Ridge is a well-known public golf course in Kelowna with flat, walkable, but challenging holes. The course is located just south of Kelowna's Airport.
Shannon Lake Golf Course, West Kelowna
Shannon Lake's Golf Course is known for scenic views of the surrounding park, towering pine trees, slight elevation, and holes that test any skill level.
Michaelbrook Golf Club, Kelowna
Michaelbrook is a pitch and putt course for beginners or anyone looking for an easy round of golf in Kelowna. The 18-hole course is complete with cart rentals and a restaurant serving food and 19th hole beverages on their patio.