How To Increase Your Property Value With The Canada Greener Homes Grant
Canada Greener Homes Grants Program | 2022 Homeowners Guide
Maximize Your Property Value With The Canada Greener Homes Grant
On May 27th, 2021, the Federal Government of Canada launched the $2.6 billion Canada Greener Homes Grant program to encourage Canadians to reduce emissions and conserve energy. Up to 700,000 eligible homeowners can receive grants of $5,000 to put towards energy efficient home retrofits and upgrades.
Greenhouse gas emissions from private homes and buildings now make up around 18 percent of Canada's total greenhouse gas output. According to Prime Minister Justin Trudeau, "as a country, every effort counts to keep our air clean and our environment healthy."
Read on to learn how the Greener Homes program works, and which upgrades have the biggest impact on emissions.
In the end, you'll help out the environment, boost your property value, and lower your energy bill for the long run.
You might be surprised to hear solar panels aren't usually the best choice.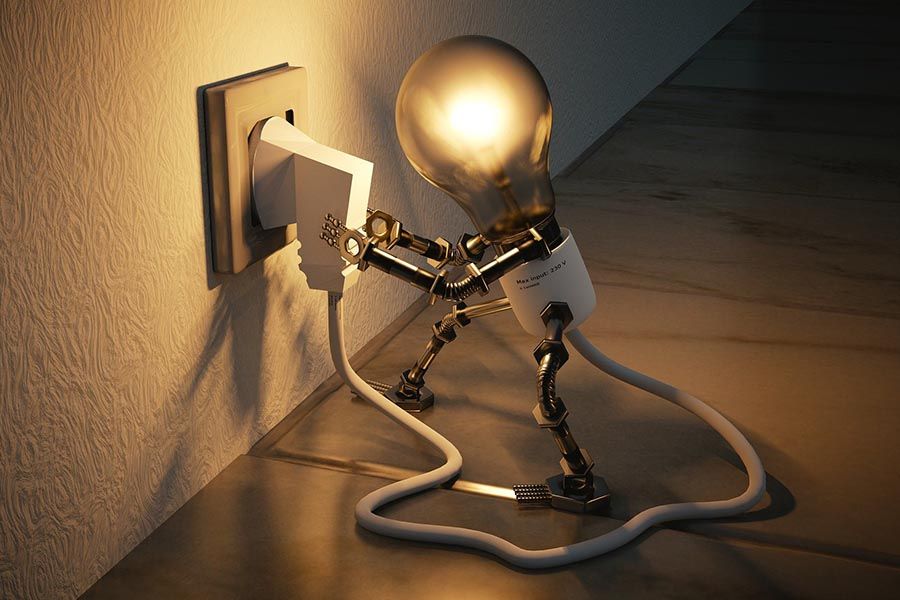 How the Canada Greener Homes Grant Process Works
The Greener Homes Grant is a $5,000 reimbursement for home upgrades like energy star windows & doors, insulation, and ENERGY STAR appliances.
The Greener Homes Grant Process:
When you apply, a certified adviser will schedule a time to visit your home and determine which energy-saving upgrades qualify for reimbursement.

Next, you'll hire licensed contractors to complete the retrofit.

Lastly, an advisor completes an energy assessment on the finished work before reimbursing you the $5,000.
If you're eligible for the program, you'll automatically get the EnerGuide home energy evaluation in step 1 and 3 which is valued at $600.
As part of the Greener Homes initiative, the Canadian Government is now hiring a network of energy advisors to perform home evaluations.
Visit the official government website to sign up for the Greener Homes Program.
How To Use Increase Your Home Value With The Greener Homes Grant Program 2021 / 2022
The most important concept in home emissions reduction is thermal envelope or heat envelope.
Your home's thermal envelope includes the outer walls, roof, foundation, windows, and doors. They help to maintain comfortable living temperatures year-round by preventing heat transfer with the outdoor environment.
Home Heat Envelope Diagram
Since heating and cooling is one of the biggest monthly expenses for homeowners, improving your heat envelope can significantly lower your power bill, which increases your property value. Buildings with well-controlled thermal envelopes transfer less heat by a factor of 5 to 10.
A survey by the NAHB showed that for every $1,000 reduction in annual utility bills, buyers are willing to pay an additional $8,728.
One of Canada's most energy efficient homes is the Naugler house in New Brunswick, which racks up a $77 utility bill for the entire winter.
The Naugler House in New Brunswick, Canada
To improve your building's heat envelope, start with the basics: energy efficient windows, doors, and insulation.
Next, consider upgrading your major home appliances: furnace, water heater, and air conditioner. High efficiency kitchen and laundry appliances come next.
After insulation and appliances, look into smart home technology like thermostats, connected solar panels, and energy recovery ventilator systems (ERVs).
Upgrade older windows to improve your home's heat envelope
Window & Door Upgrades
For most Canadian homeowners, ENERGY STAR certified windows, doors, and skylights are the most valuable home efficiency upgrades. According to the US Department of Energy, replacing single-pane windows saves between $126 to $465 per year.
You can improve the thermal characteristics of your existing windows without replacing them. Companies like 3M make UV-resistant window films that install easily and help reduce the amount of solar energy entering your home.
Double and triple-glazed windows have become very affordable and are now widely used in new home construction.
Wall insulation and tape
Insulation
Insulation is the most cost-effective way to reduce energy waste and help your home stay cool in summer and warm in winter.
The attics, crawl spaces, basements, and exterior walls of many Okanagan homes lack proper insulation and ventilation, so new mineral wool insulation can be a good investment. You can also eliminate thermal gaps in the walls around your windows and doors by adding weather strips and seals.
Energy Efficient Heating, Cooling, and Appliances
Your furnace and air conditioner are by far the biggest consumers of power at 46 percent of home energy use. Next is your hot water tank at 14 percent, followed by your appliances (washer, dryer, fridge) at 13 percent.
If your heating and cooling systems are more than 10 years old, you should consider replacing them. The Department of Energy suggests that replacing HVAC systems older than 12 years old can save between 20 and 40 percent per year.
You can improve the efficiency of hot water tanks by adding an insulation blanket, or by installing tankless heaters. Upgrading your hot water systems is like having flood insurance; if your old hot water tank leaks, it can cause serious water damage.
Look for appliances with great ENERGY STAR ratings.
A smart home application
Smart Home Technology
Smart Thermostats like Google Nest and ecobee help manage the temperature of your home throughout the day. You can program it to turn your heating and cooling off while nobody's home, and turn things back on while you're heading home from work.
Smart thermostats can decrease heating use by up to 12 percent and cooling use by up to 15 percent.
Energy Recovery Ventilator (ERV) Systems
Good home insulation helps maintain comfortable temperatures, but also prevents air from going in and out of the home.

Energy recovery ventilator systems prevent stale air by constantly replacing indoor air with outdoor air.
In the process, heat recovery ventilators capture the exhaust air to warm your house in winter and cool it off in summer. ERVs can also help to control moisture in humid environments like the Lower Mainland, BC.
ERV airflow diagram
Why Not Go Solar?
If you're installing solar panels onto the roof of your home, you can expect to pay between $10,000 to $30,000 on installation costs alone. Even if you save $500 on your utility bill per year, the economics of home solar don't quite add up in most situations.
In the winter time, Kelowna experiences high overcast weather on most days, which turns rooftop solar panels into very expensive and fragile shingles. However, if you've already invested into great insulation, HVAC, and smart tech, then solar can be the next energy-saving measure towards a net zero home.
To see which home upgrades are eligible for the $5,000 grant, check the Government of Canada website.
Level Up Your Home Selling Price
If you're upgrading your home before listing it on the MLS, there are other ways to maximize the sale of your home like exterior finishes, home staging, and low-hanging repairs.
Besides spending on upgrades, the best way to increase your home selling price is still cold hard negotiation. If you want top dollar for your home, contact a certified negotiation expert at Vantage West Realty at (250)-717-3133 or schedule a call.