Kelowna's Best Schools for 2022 | Ranked by the Fraser Institute
Best Kelowna Schools 2022-23
With superb weather, stunning scenery, and a four-season playground at your doorstep, it's no wonder Kelowna is one of the fastest growing communities in BC and the largest community in the Central Okanagan. If you're raising children, selecting a good school is just as important as finding a new home.
This post reviews Kelowna BC's top ranked Elementary and Secondary schools based on the annual Fraser Institute Report Card.
The Fraser Institute, a Canadian public policy think tank, ranks schools each year based on their Foundation Skills Assessment exam marks, which are written by students in grades 4 to 7. These multiple choice exams test students' reading, writing, and mathematics abilities.
While the Fraser Institute Report Cards get criticized for being an incomplete picture of what's going on at a school, the ranks are based on objective scoring criteria, and are one of the only publicly available data points to measure a school's performance.
Some schools perform way better than others.
Top Elementary Schools in Kelowna BC 2022-23
Kelowna's private elementary schools have been consistently outperforming public elementary schools in the Fraser Institute rankings.
Private Elementary Schools in Kelowna, BC
Aberdeen Hall Preparatory School (9.0/10)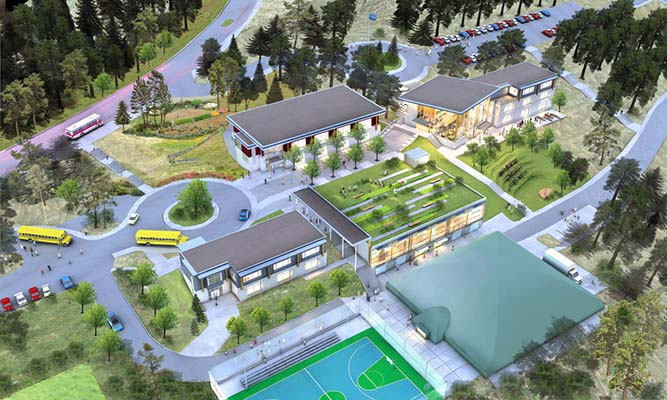 Aberdeen Hall is Kelowna BC's newest preparatory school and ranks at the top of the elementary school report with a score of 9/10 for the 2018 year. Aberdeen's 44-acre campus, just south of UBC Okanagan along John Hindle Drive, has two separate buildings for Central Okanagan Elementary and Secondary students from grades K-12. With modern classrooms, small class sizes, and school uniforms, Aberdeen Hall has a very professional and secular academic culture. Aberdeen is not cheap - tuitions will run between $12,000 to $15,000 / year for elementary students.
Kelowna Christian School (8.0/10)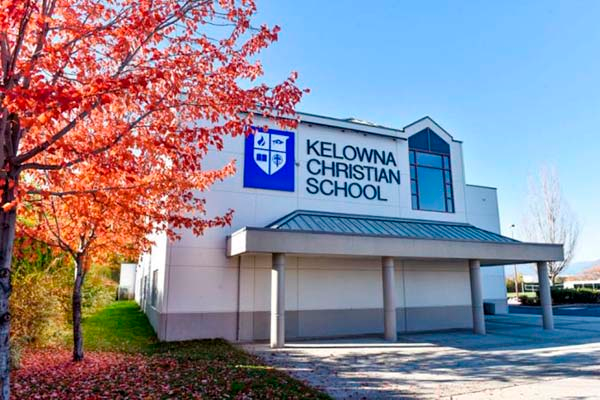 Kelowna Christian School offers classes from preschool to grade 12 at two separate elementary and secondary campuses. Established in 1978, KCS is focused on providing students with a quality, holistic education. KCS' Elementary campus for Central Okanagan students in grades K to 5 is centrally located at the corner of Gordon Drive and KLO Road. KCS elementary tuitions are around $4,500 to $6,500 / year.
Public Elementary Schools in Kelowna
Anne Mclymont Elementary (6.8/10)
Anne Mclymont was a historic Kelowna school teacher who was a relative of Lucy Maud Montgomery, the famous author of Anne of Green Gables. With a Fraser Institute rank of 6.8 out of 10, Anne Mclymont is the highest scoring public elementary school in all of Kelowna, BC. The campus is located in the highly sought after Lower Mission neighborhood along Lakeshore Road and hosts around 500 to 600 students / year.
Mar Jok Elementary, West Kelowna (6.7/10)

Mar Jok is Kelowna's newest elementary school, and has ranked at the top of West Kelowna elementary schools since it opened in 2014. The school is named after a Chinese Canadian pioneer named Jok Mar. Located along McDougall Road in Rosevalley, Mar Jok is an excellent option if you live in West Kelowna, BC.
Best Kelowna High School | Private & Public Schools
Kelowna's public highschools are starting to pull ahead in rankings. Perhaps this is because parents with difficult teenagers often send their kids to private school expecting a better outcome. But if you put enough of these difficult teenagers together, you'll end up with a very difficult learning environment. Whatever the case, we let the numbers do the talking
Public Secondary Schools in Kelowna BC
Okanagan Mission Secondary - "OKM" (8.0/10)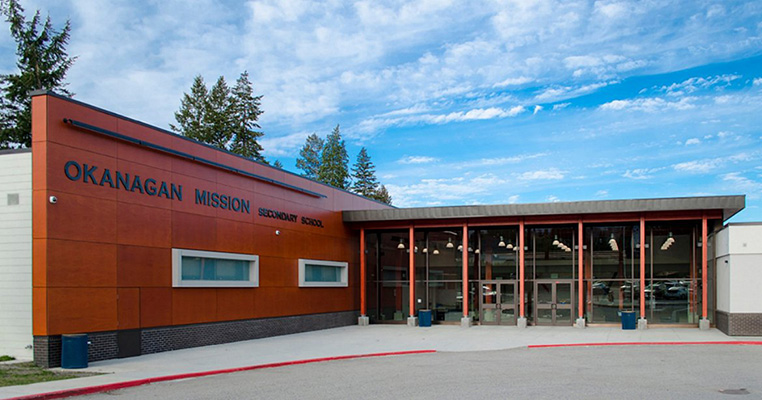 Founded in 1978, OKM is well known in Kelowna BC for strong academic performance and its vibrant creative arts program that includes an annual broadway musical production. Located in the highly desirable Lower Mission neighborhood along Gordon Drive, OKM gets our top mark for Kelowna BC's best highschool. In 2018, OKM ranked 24th out of 256 highschools in all of British Columbia and hosted 1371 students.
Kelowna Secondary School - "KSS" (7.2/10)

KSS is located along Raymer Ave in the popular Upper Mission neighborhood and scored 7.2 out of a possible 10. The KSS "Owls" are well known in Kelowna, BC for very strong athletic performance, especially in basketball and rugby. 1800 students attend KSS each year.
Private Secondary Schools in Kelowna, BC
Kelowna Christian School - "KCS" (8.0/10)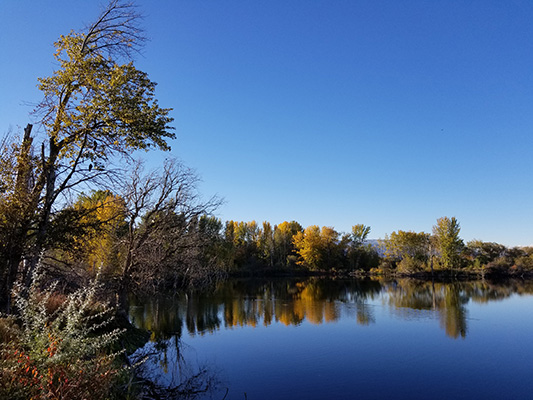 The independently-run Kelowna, BC Christian School gets Kelowna's top mark for private secondary schools with an 8.0 out of 10. KCS secondary campus is located on Benvoulin Rd right next to Munson Pond Park, a bird sanctuary that's one of Kelowna's natural jewels. KCS secondary tuitions run between $5,000 to $6,000 per year.
Immaculata Catholic School (7.4/10)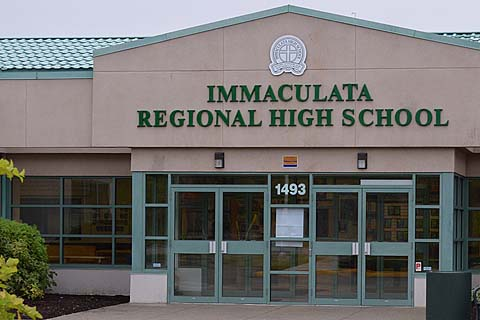 Immaculata is a Roman Catholic Secondary school that opened in 1995. The School is located across the street from Kelowna Christian School on KLO Road and hosts students from grades 8 through 12. Students at Immaculata will see a lot of each other - the entire highschool only has 260 students. Tuition fees at Immaculata run around $13,000 / year.
Aberdeen Hall Prep School (7.0/10)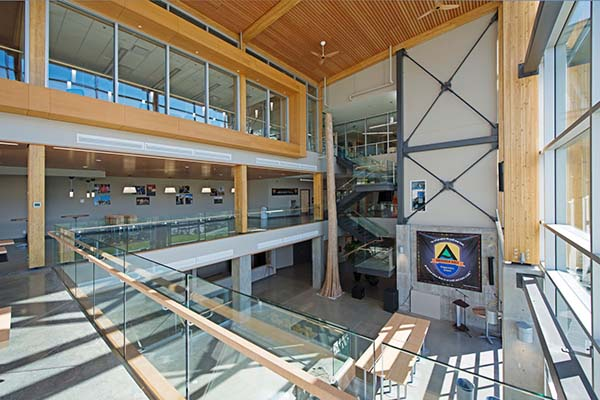 Located on the same campus as their elementary building, Aberdeen Hall's Secondary school is located on the same campus as their elementary school, and hosts 670 students from grades K to 12. For students in grades 10 through 12, expect to pay between $15,000 to $16,000 per year in tuition.
The Fraser Institute rankings provide a good snapshot of student performance, but just like buying a home, taking a walk-through and doing an inspection are important before making a decision. Talk to the administrators, visit the campuses, and check into each schools recreation, academic, and arts programs to make sure they're a good fit for your child.
Looking for Kelowna Post Secondary Schools?
For young adults and grown ups, check out our guide to Kelowna post secondary education.
Looking for Kelowna Private Schools and Independent Schools?
Check out our guide to the best private schools in Kelowna (elementary and secondary schools).
Sources:
2019 BC Elementary Schools Report Card:
https://www.fraserinstitute.org/sites/default/files/report-card-on-british-columbia-elementary-schools-2019-12759.pdf
2018 BC Secondary Schools Report Card:
https://www.fraserinstitute.org/sites/default/files/british-columbia-secondary-school-rankings-2018-bc.pdf