7 Strategies for Selling Your House in Kelowna, BC in 2023-2024
We're Built for This Shift
A statement by AJ Hazzi, Founder of Vantage West Realty
Since we launched our firm in 2008, we've been through some heavy market swings.
Every up and down in the market teaches you something - and usually the hard way.
Through those tough years, we've adapted our home selling strategies to get us great results in any phase of the real estate market.
Around the office we like to say, "We're built for this shift."
Whether you're buying a home or planning to sell, having a solid understanding of the market fundamentals driving the market is critical to your investing success.
In this article, we'll explain why some Canadian buyers are more hesitant in 2023.
Then, we'll show you 7 strategies you can deploy to maximize your selling price if you decide it's the right time for you to sell.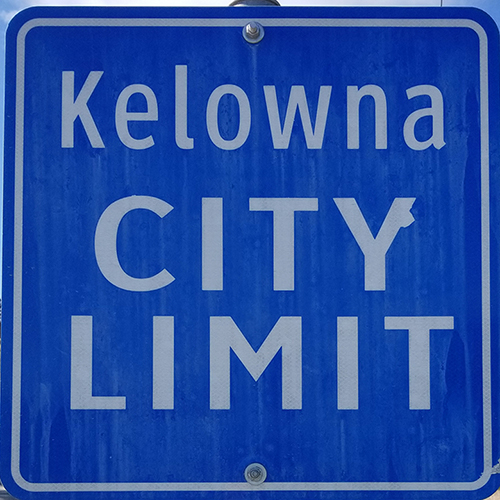 Why The Buyer Pool is Decreasing in 2023
Right now, it's important to understand what's happening to prospective buyers in the current market - both financially and psychologically.
In 2023, not only do we have a diminishing buyer pool - but the buyers who remain are far more hesitant to act...
That's why it's more important to have a viable selling strategy now than ever before.
1. Increasing Prices & Mortgage Rates are Eliminating Buyers
Over the last 2 years, many would-be buyers have seen home prices soar by more than 50% - pushing home ownership firmly out of their budgets.
With 5 year fixed mortgage rates at 6.3% APR in August 2023, it's a lot harder for the average Canadian to get approved for a big enough mortgage to buy most homes.
That means more Canadians are getting priced out into the cold and becoming permanent renters.
2. Rising Mortgage Payments are Making Home Ownership Unaffordable
Rising mortgage rates and price inflation have drastically increased the cost of living in Canada.
Homeowners with variable rate mortgages - or those with 5-year fixed rates coming up for renewal - are starting to think twice about their monthly mortgage payments.
With a higher overall cost of home ownership, many Canadians are being forced to make tough decisions about whether to continue with their current mortgage or explore alternatives that align better with their changing financial circumstances.
3. Buyers (and Real Estate Agents) Anticipate Price Reductions
In an overheated market with limited inventory, any buyer that wants a home has to compete and bid whatever price is necessary to get their hands on a property.
But in a softening market, the tables start to turn in favor of buyers. Right now, a lot of Okanagan buyers have adopted a wait-and-see attitude.
This shift slows offer activity and increases the number of days homes remain on the market - literally overnight. In August 2023 we're at 47 days on market, which is more than 10% higher than the same time last year.
As days-on-market increases, buyers who anticipate long-term price reductions will back out of the market completely and wait for better opportunities.
More aggressive cash investors - sensing the immediate opportunity - start firing in lowball offers.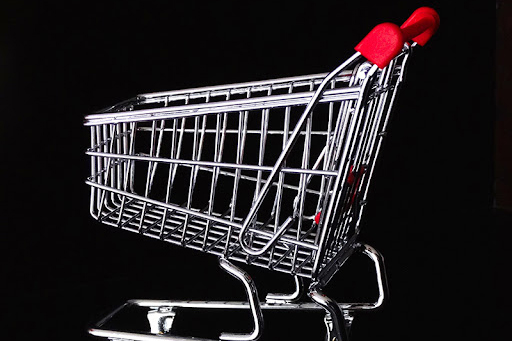 4. Remaining Buyers Are Getting Picky
Increasing rates, rampant inflation, and the anticipation of further pain has resulted in a swift reduction in the number of active buyers.
Meanwhile we're seeing an increase in the supply side of the housing equation. Homes are staying on the market longer, there's more inventory, and home ownership is more expensive than it has been in decades.
With more homes to choose from and less competition from other buyers, those who remain in the market begin cherry-picking and only bid on homes they believe offer the most amenities for the best value.
Alternatively, some start dredging the bottom, looking for desperate sellers who are ready to slash prices to for a quick sale.
With these factors in mind, listing agents should counsel their sellers to adapt to the new, changing reality. The faster they adapt - the higher their chances of success.
Once a majority of sellers in any region begin to sense the shift, we start seeing wholesale price reductions, resulting in two situations.
It gives buyers confirmation that they have new opportunities on the horizon.

It eliminates the opportunity for individual sellers to get ahead of the market shift with a preemptive price reduction.
Here's what sellers can do in this shifting market.
7 Key Strategies for Selling a Home in 2023
1. Don't Get Married to an Asking Price
Once the market starts shifting, all prior bets are off. There's absolutely no guarantee you'll be able to sell at the same prices as the year before.
I recently spoke with a homeowner who wanted to sell fast. He told me, "We have to sell above $900k for our plans to work. We've looked at recent neighborhood sales… based on those numbers, we think we should be able to get at least $900K for our home."
This mentality fails to recognize that the market sets the price - not the seller.
You can tell a market is shifting by two key factors:
First - homes stay on the market for longer time periods. In August 2023, we have 6 months of inventory compared to 3 months of inventory in 2022, putting the situation more in favor of buyers.

Second - because buyers now have more opportunity and negotiating power, offers are coming in at lower prices compared to the buying frenzy of 2021.
Regardless of how much a seller wants to earn on their home sale, it's simply not within their control.
RIght now, sellers should carefully consider every offer they get because it might be a while before the next one arrives. And there's no guarantee it will be any higher than the previous offer.
2. Don't Underprice Your Listing Expecting a Bidding War
In a hot market where buyer demand outpaces supply, underpricing your home listing can work.
Frenzied buyers compete with their offers - sometimes in cash - which can drive the price way over list.
In a shifting market, underpricing can easily backfire. Since buyers are no longer driven by pure FOMO (Fear of Missing Out), you might only get one good bid.
At Vantage West, we've always advised sellers to "choose a sale price you would accept if only one quality offer comes in at that price."
In a slowing market, homes listed at ridiculously low prices may get offers - but at a potentially lower level than the seller might expect.
3. Don't Price Your Home Above Comparables
If you're trying to determine the optimal selling price for your home, you need to follow the market.
In an escalating market, it's OK to price your home higher than previous comparable sales in your region.
But in a market that is tipping, uncertain, or clearly headed down, sellers need to price their homes ahead of the market by listing slightly beneath previously closed sales.


4. Act Fast or Get Left Behind
When the market shifts, it usually takes place within a single quarter.
While experienced agents who have lived through previous shifts can usually spot the early indicators, most newer agents who have never lived through a shift will be caught off guard.
That means most real estate agents won't recognize the signs until it's far too late.
The data to watch is the absorption rate or "Months of Inventory." which is now at 6 months - a standoff between a buyers' and sellers' market.
One of the unfortunate ironies of this market is that the segment of people who are most affected by a shifting market are also the slowest to grasp the implications and respond in time.
When you see a shift on the horizon, it pays to respond as quickly as possible.
When the market spikes upward, disadvantaged buyers will often refuse to write offers at prices that will win the day, thinking, "this house isn't worth that much." Once a more aggressive buyer comes along and pays the going rate, the house is indeed now worth that much. The buyer who missed out will need to offer even more cash to get the next suitable home that comes on the market.
When a market shifts downward, buyers recognize the fact immediately and respond with lower offers. At the beginning of the shift, sellers refuse to accept the new market reality by ignoring offers that are coming in lower than they'd hoped for.
Skilled agents can recognize this change and get the sellers onboard with effective responses before the majority of other sellers wake up, smell the roses, and realize the best time to sell was last year.
5. Move-up Buyers: Be Careful Buying Before Selling
One telltale sign of an overheated market is the difficulty experienced by move up homeowners.
A selling strategy that some homeowners have been using is to buy their replacement property, then sell their existing home. Over the last few years, there have been numerous ways to facilitate this form of transaction like bridge financing, HELOCs, and family loans. The general idea is that once the new home purchase closes, the move up buyer quickly sells their old property to pay off the financing.
Now that the market appears to be shifting, your tactics need to shift as well.
When we had certainty that existing houses would sell for top dollar in a matter of days, move-up buyers fared very well. But as we've seen in recent weeks, it takes much longer for homes to sell during a market shift, which puts increasing financial pressure on move uppers.
The bottom line: in the upcoming market, it may make more sense to sell first and then start looking for a replacement - not the other way around.
At Vantage West Realty, we've designed a program to solve this exact problem. Our "Buy then Sell Program" backed by our "Guaranteed Sale" offer gives you the assurance you need on your existing home to confidently pull this off this strategy.
6. Maximize Your Property's Selling Potential
When buyers see both an increase in available inventory and a decline in purchase activity, they get a lot more picky.
In an overheated market, the buyer's goal is simple: get a house — any house — so they can start reaping the benefits of home ownership.
In a softening market, buyers have the opportunity to find a home that really fits their wants and needs.
That means your listing needs to outshine the competition.
In a shifting market, our message to sellers is simple: make sure your home is well-prepped, beautifully staged, accurately priced, and marketed better than any competing homes in your area.
At Vantage West Realty, our "Fix & List" Program gives sellers the advice they need - and even the required funding - to improve their home's curb appeal, deploy the latest digital marketing tactics, and essentially flip their own home.
7. Be Patient
Within the next year, we can expect to see the market shift from a balanced market into a buyers' market with more than 6 months of inventory.
Long gone are the frenzied days of home sales closing in less than a week. Next year's home sellers may have to hunker down for a longer haul.
If your property doesn't sell in less than a month, don't panic. In a softening market, sales just take a lot longer.
We can't say for certain how long this shift will last, or how far down the rabbit hole we will go. Stay in touch with market conditions by working with an experienced advisor who can see the writing on the wall before it's too late. And subscribe to our Vantage Report on YouTube.
This is not a case of Chicken Little crying, "The sky is falling," - we are headed into a real market shift…
Those who embrace the new reality, switch up their game plan, and respond to the changing market conditions the fastest will come out on top.
Why First-time Buyers Should Consider Buying Now
The residential real estate market is on the cusp of a substantial change. Bret Weinstein offers his expertise on finding opportunities during a massive shift in housing.
When first-time buyers see interest rates rise and their mortgage payments balloon, they tend to get spooked. That's completely understandable. What those buyers often fail to grasp is whether the rental rate is also on the rise.
Paying a predictable mortgage payment each month can not only help protect you against mounting rental costs - it can also be a path to wealth and financial freedom.
Even if you have to start small, buying real estate has been a tried and true path to building wealth for centuries. Homeowners typically have a net worth that's 40 times greater than renters.
If you're thinking about buying a home, you'll have ample opportunity to find a suitable property in the very near future. Now that fervent buyers have lost their FOMO and some homeowners are exiting the real estate market, there are serious deals to be had.
At the end of the day, the real pressure right now is on the rental market. Renters — for lack of a better word — are screwed in this particular moment in time. With rental inventory as low as it continues to be, finding anywhere to live in Kelowna can be a real challenge.
The Shifting Mentality of Kelowna Homebuyers
In 2023, people are still flocking to Kelowna and the Okanagan Valley in droves. People move here for the great weather (300 days of sunshine per year), the strong job market, our excellent post-secondary schools, and our four seasons outdoor playground.
When the housing market is booming, parents with kids who are attending UBC Okanagan will often purchase their child's accommodation as an investment. In a decline, they opt to rent instead. Similarly, immigrants moving to the Okanagan Valley will behave more cautiously and rent a home instead of rushing to get their foot on the local property ladder.
All of this speaks to continued supply challenges for renters, and a huge opportunity for property investors - especially those who can afford to pay in cash.
Why You Need an Experienced Real Estate Agent in 2023
I sincerely think that we're entering a new paradigm for real estate in Kelowna, BC.
In my experience, there is no such thing as a good market or a bad market; there are only good and bad tactics at play.
As you navigate today's real estate market, be sure to get advice from a trusted real estate advisor who has successfully charted at least one market shift in their career.
Looking to Sell Your Home in Kelowna, BC?
Experience Our 5-Star Difference
With 820+ glowing 5-star Google reviews and the 2022 Kelowna Consumer Choice Award for business excellence, Vantage West Realty is Kelowna's top rated real estate firm.
We provide professional home staging, tailored marketing strategies, and guidance on low-hanging home improvements to maximize your home's curb appeal.
You can rely on our expert pricing strategies, access to a qualified pool of buyers, and masterful negotiation skills to get you top dollar for your home.
If you'd like to discuss the best strategies to sell your home in 2023, contact our Okanagan real estate experts for a personalized consultation.
Selling Your Home?
Get your home's value for free - our custom reports include accurate and up to date information.
Get Your Home's Value