9 Best Stores for Window Coverings & Blinds in Kelowna, BC | 2023 Guide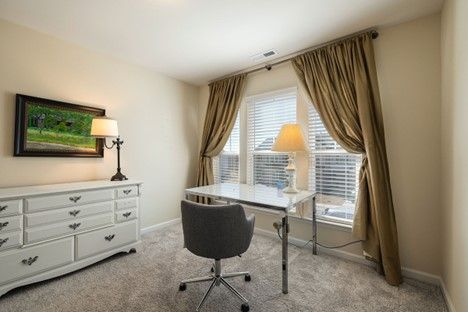 Want more privacy in your home? Ready to switch up your interior design with new decorative styles, high quality materials, and on trend colors?
This article shows you the best places to buy window coverings, curtains, drapery, shades, shutters, and blinds in Kelowna, BC.


2022 NEWSFLASH: Health Canada Bans Top-Down/Bottom-UP (TDBU) Blinds
Did you know that as of May 1st, 2022, virtually all Top-Down/Bottom-Up (TDBU) styles of blinds are now prohibited in Canada?
To protect households against child and infant choking hazards, Health Canada has brought in new Corded Window Covering Regulations that specify that reachable cords can be no longer than 22 centimetres, and loops created by reachable cords can have a perimeter no greater than 44 centimetres.
Hunter Douglas, one of the leading manufacturers of blinds, reports they have designed a new cell-shade solution that embeds cords inside a translucent fabric. We look forward to seeing it launch in Canada.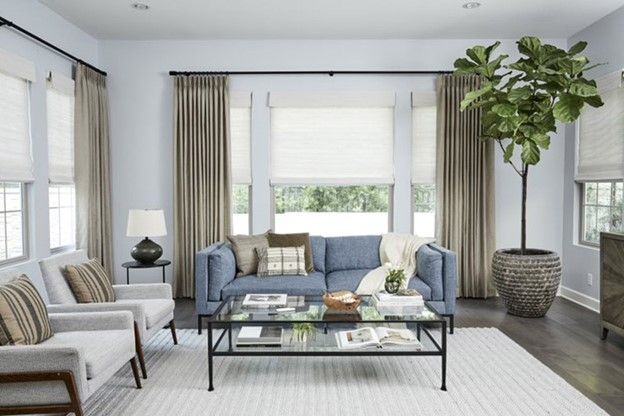 Budget Blinds of Kelowna
5.0 stars (61 reviews)
Budget Blinds is a well-known blinds company and installer known for quality products, competitive pricing, and great customer service - including in-home and virtual consultations, design, and installation. They offer a wide range of wood, vertical, motorized, and composite blinds, as well as shades, shutters, drapes, and accents.


Customer Reviews
Fantastic customer service! Very reasonably priced blinds. Friendly and approachable. Buy your blinds here! Had an issue with a motor on warranty. Budget Blind staff were prompt and kept us informed. Thanks! - Karen Wisely
Love my blinds. Kendra was prompt, interactive and knowledgeable. Listened to my wants and found lovely blinds that met my needs. Installation was fast, clean and efficient. - Beth Flynn


Address: 1742 Springfield Rd, Kelowna, BC V1Y 5V6
Website: http://budgetblinds.com/kelowna/
Phone: (250) 491-3686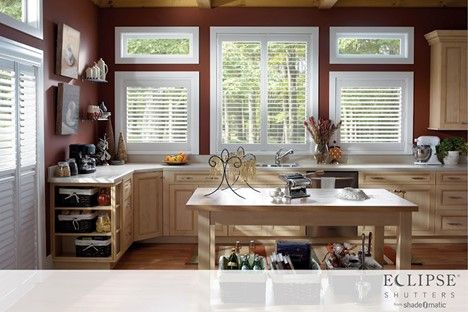 Kelowna Custom Blinds
5.0 stars (21 reviews)
Kelowna Custom Blinds is a blinds shop located in Crawford offering a range of products including horizontal blinds, vertical blinds, shades, shutters, and motorized drapes. With over 10 years of experience, owner Katie Rampone is known to provide comprehensive consultations, precise installations, and quality blinds with great pricing.


Customer Reviews
Katie was fantastic! We had to work through a tough supply chain issue last year and she did an incredible job of advocating on our behalf, resolving the issue and communicating with everyone involved. We're really happy with our blinds and highly recommend her. - Amy Peasgood
We are very happy with the blinds we purchased last fall, so now we will be starting an order for a second room in our home. Katie made great recommendations to help with easy decisions for both orders. The installation was also perfect! - Susan Neilson


Address: 1523 Mission Ridge Dr, Kelowna, BC V1W 3A9
Website: http://www.kelownacustomblinds.ca/
Phone: (250) 212-1524
Shine-A-Blind
4.9 stars (34 reviews)
Shine-A-Blind, located at the end of High Rd near the corner of Gordon and Clement, is a blinds shop offering new home window coverings from major manufacturers - and professional blinds cleaning using ultrasonic cleaning equipment. The owner Dennis is known for top-notch installations, amazing service, and a genuine care for customer satisfaction.
Their highly efficient blind cleaning service (48hr turnaround) includes blind takedown and removal, cleaning and drying, and delivery and installation. There's also a drop-off service if you're more of a DIY job type.


Customer Reviews
Once again Denis has brightened up the rooms with his efficient service. I enjoy his gentle personality and it is a pleasure to have him take care of all my blinds. Excellent service as always and will continue to have Denis clean my blinds on a yearly basis. - Jackie McGarry
Outstanding service, I would highly recommend Shine-A-Blind 5 star rating. We had 2 extremely large silhouette blinds cleaned one side was very dirty from the window being open and when we went to pick them up they were like new again. Thank you for the great service! - Shonda Shaw


Address: 1184 High Rd, Kelowna, BC V1Y 7B1
Phone: (250) 764-2188
Website: http://shine-a-blind.ca/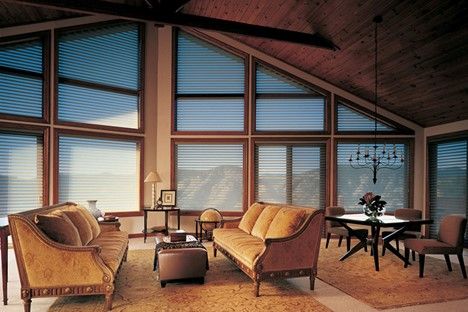 Blinds by i4Design
5 stars (19 reviews)
Blinds by i4Design is a Kelowna-based interior design company offering custom blinds, shades, drapery, and wallpaper in the latest modern styles. With a great eye for design and a consultative approach, their knowledgeable owner Lori can help you pick the perfect materials and colors for your windows and walls. With 5-star reviews across the board, Lori is known for beautiful results, competitive pricing, and a really friendly personality.
Customer Reviews
I had a wonderful experience working with Lori in making selections for custom blinds for my home. I had a challenging space with narrow windows, but Lori found the best option for me and I couldn't be happier. The installation was seamless, and the final result was simply beautiful! I would highly recommend Blinds by i4Design. - Dwell Organized
Address: 638-1088 Sunset Drive, South Bldg, Kelowna, BC V1Y 9W1
Phone: (250) 215-8968
Website: http://www.i4design.ca/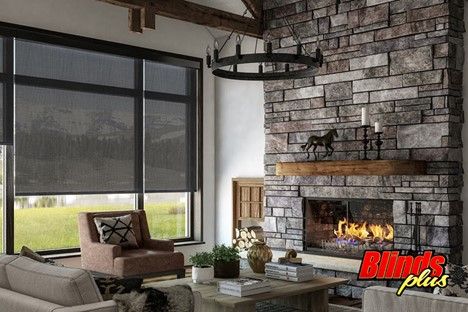 Blinds Plus Kelowna
4.8 stars (54 reviews)
Blinds Plus Kelowna is a Kelowna blinds shop offering a shop at home experience for a range of blinds, shutters, roller shades, window films, and home automation solutions. With more than 35 years of experience in the Okanagan Valley, Blinds Plus is a reputable business known for quality blinds, professional installs, and great prices.
Customer Reviews
Working with Blinds Plus was a great experience. Prompt service, selection assistance, excellent installation and follow-up. I would highly recommend Dustin and his team for all of your window covering needs! - Mary De Souza
Address: 600 Boynton Pl #64, Kelowna, BC V1V 3B8
Phone: (250) 868-0126
Website: http://www.blindsplus.ca/
The Well Dressed Window - Headquarters For Hunter Douglas Blinds & Custom Window Treatments
5.0 stars (7 reviews)
The Well Dressed Window is a blind and curtain store that offers a vast array of Hunter Douglas blinds and custom window treatments - for both residential homes and commercial buildings. You can order up the latest Hunter Douglas fabrics and styles including the Duette®, Silhouette®, Vignette®, & Pirouette® brands. All Hunter Douglas products come with a Lifetime Guarantee and Lifetime Limited Warranty.
Customer Reviews
Michelle has a great eye for color and design. Her service was fantastic! I had very bad experience with a different company and I was apprehensive when I reached out to her. She not only was professional, but also very honest, making the whole process enjoyable. - Helena Nunes Duarte
Website: https://thewelldressedwindow.ca/
Phone: (250) 215-4039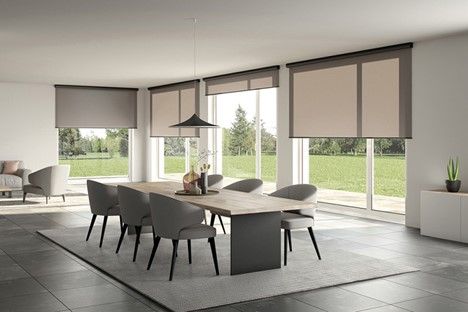 Supreme German Blinds
5 stars (4 reviews)
Supreme German Blinds is a Kelowna blinds shop that carries the innovative and stylish MHZ brand from Europe. Supreme German Blinds is known for clean installations, clear communication, and the latest in unique European styles, colors, and window covering materials. Their parent company, Phoenix Stretch Ceilings, is a West Kelowna-based company offering stretch ceilings, LED lighting solutions, feature walls, and exhibition displays.
Customer Reviews
I have recently had the pleasure of working with Andrea and Axel At Supreme German Blinds. Andrea assisted with choosing the perfect window covering for my kitchen and Axel installed. My kitchen blind is ultra modern, easy to maneuver and clean. Axel and Andrea were both very professional, knowledgeable, courteous and kind. I would highly recommend their company and their products. - Virginia Zalys
Address: 1302 St Paul St, Kelowna, BC V1Y 2E1
Phone: (250) 460-3117
Website: http://www.supremegermanblinds.com/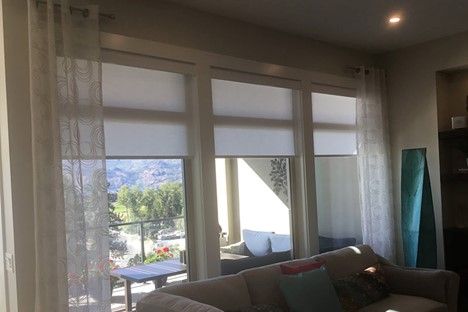 Andor's Design & Window Fashions
5 stars (3 reviews)
Andor's Blinds is an independent Kelowna window covering and blinds company located in the South Mission. While Andor's does not have a website yet, they are known for high quality products, friendly 9 to 5 customer service, and very reasonable pricing that gets them excellent reviews.
Customer Reviews
Peter is old school - no website, so if you want to get a blinds quote call and chat with him to set up an appointment. He's great to deal with, delivers when he says he will and is VERY VERY reasonably priced. We had a fantastic experience dealing with him from start to finish and I will continue to recommend him to anyone who needs blinds. - A&T Norkum Porubanec
Phone: (250) 878-3761
Address: 804 Crozier Ave, Kelowna, BC V1W 5B2
The Home Depot
4.1 stars (1,278 reviews)
Home Depot - located along Enterprise Way in Kelowna's big box shopping area - has almost everything you need to outfit your house, including a wide selection of curtains, drapes, zebra blinds, vertical shades, wood blinds, roller shades, cellular shades, paper shades, and outdoor shades. Home depot offers both virtual & in-home consultation, installation, and a range of special order and ready-to-go blinds and shades.
Customer Reviews
Went to the blinds department today and was taken care of by Freddie. She was so knowledgeable and friendly. Awesome service and advice. And my blinds are up and fit perfect - Jacqui Allison
Address: 2515 Enterprise Way, Kelowna, BC V1X 6C1
Contact: (250) 979-4500
Website: https://www.homedepot.ca/en/home/categories/decor/window-coverings.html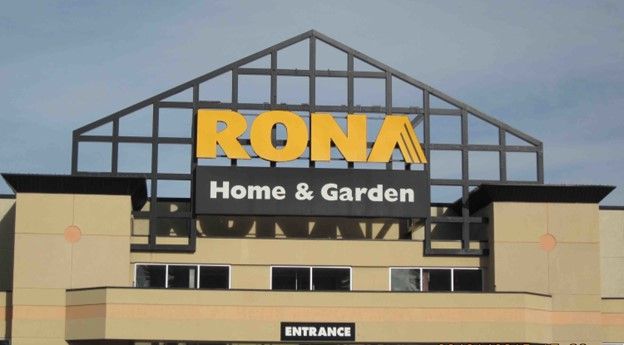 Rona Home & Garden
3.8 stars (732 reviews)
Rona Home & Garden - located along Springfield avenue in Kelowna - offers horizontal and vertical blinds, shades and roller blinds, curtains and drapes, window films, valences, and cafe curtains. They also offer installation services, along with essential window covering accessories like curtain rods, brackets, and hardware.
Customer Reviews
Great range of products and outstanding customer service. I had a situation where I received controversial opinions from other stores, requesting me to order a particular part for my job… the staff at Rona just solved my issue only by sharing their knowledge without trying to upselling me an unnecessary part or story. - Andrew Toncini
Address: 1711 Springfield Rd, Kelowna, BC V1Y 5V5
Phone: (250) 762-7389
Website: https://www.rona.ca/en/decoration-and-furniture/window-covering-and-accessories