10 Best Kelowna Coffee Shops & Cafes [Updated 2023]
10 Best Kelowna Coffee Shops | Coffee Near Me
This article shows you the best coffee shops in Kelowna, BC. Whether you're meeting up with friends, grabbing your hot morning latte, or you're looking for a place to work remotely in Kelowna, this list has a Kelowna coffee shop for you.
Best Coffee Kelowna | 2023 Guide
Best Coffee Shop Near Me | Best Coffee in Kelowna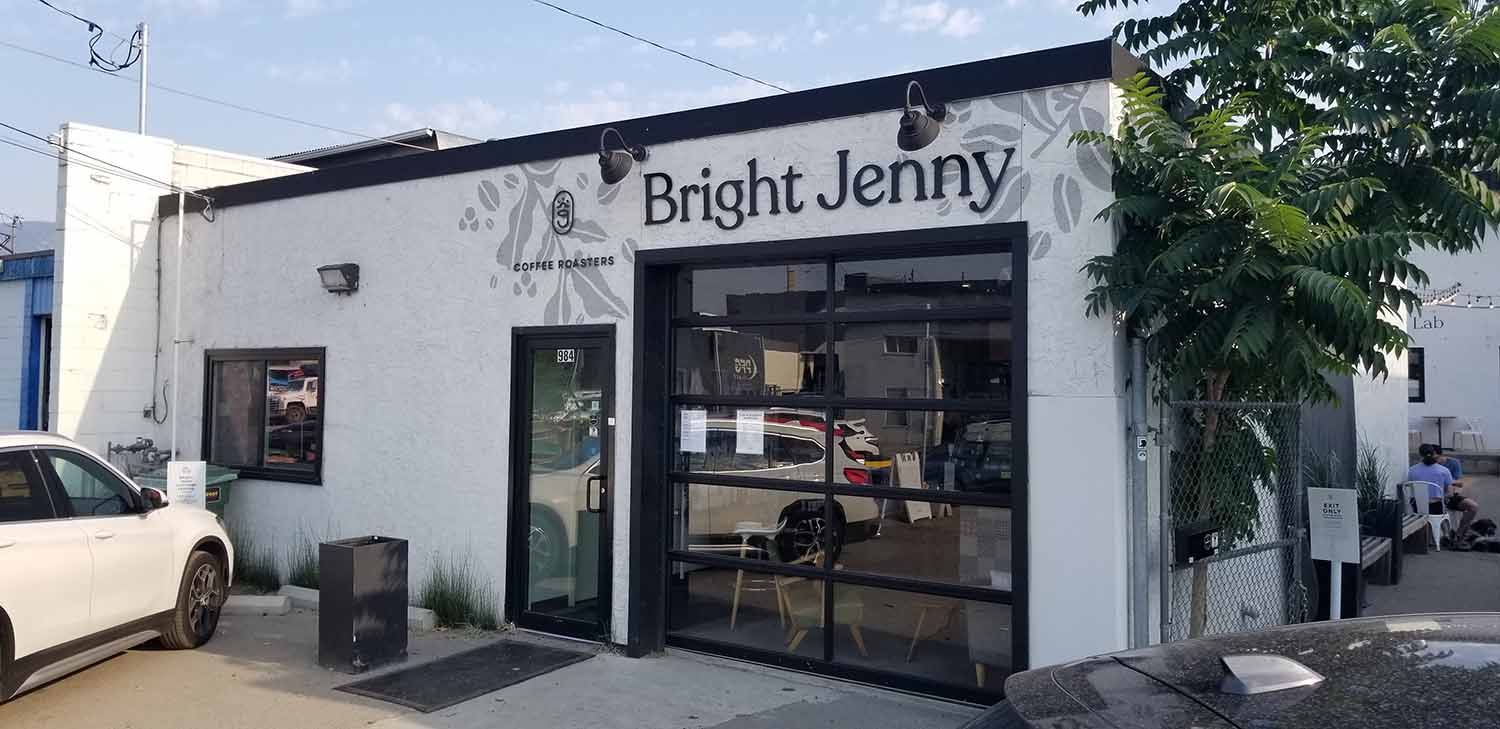 Bright Jenny Coffee | Kelowna Coffee Shop & Coffee Roasters
Bright Jenny is a Kelowna coffee house and local roaster with a spacious outdoor terrace, fully equipped coffee & espresso bar, and a large air-conditioned coworking and social area called The Bright Lab that features two floors with large tables, couches, and home-like décor.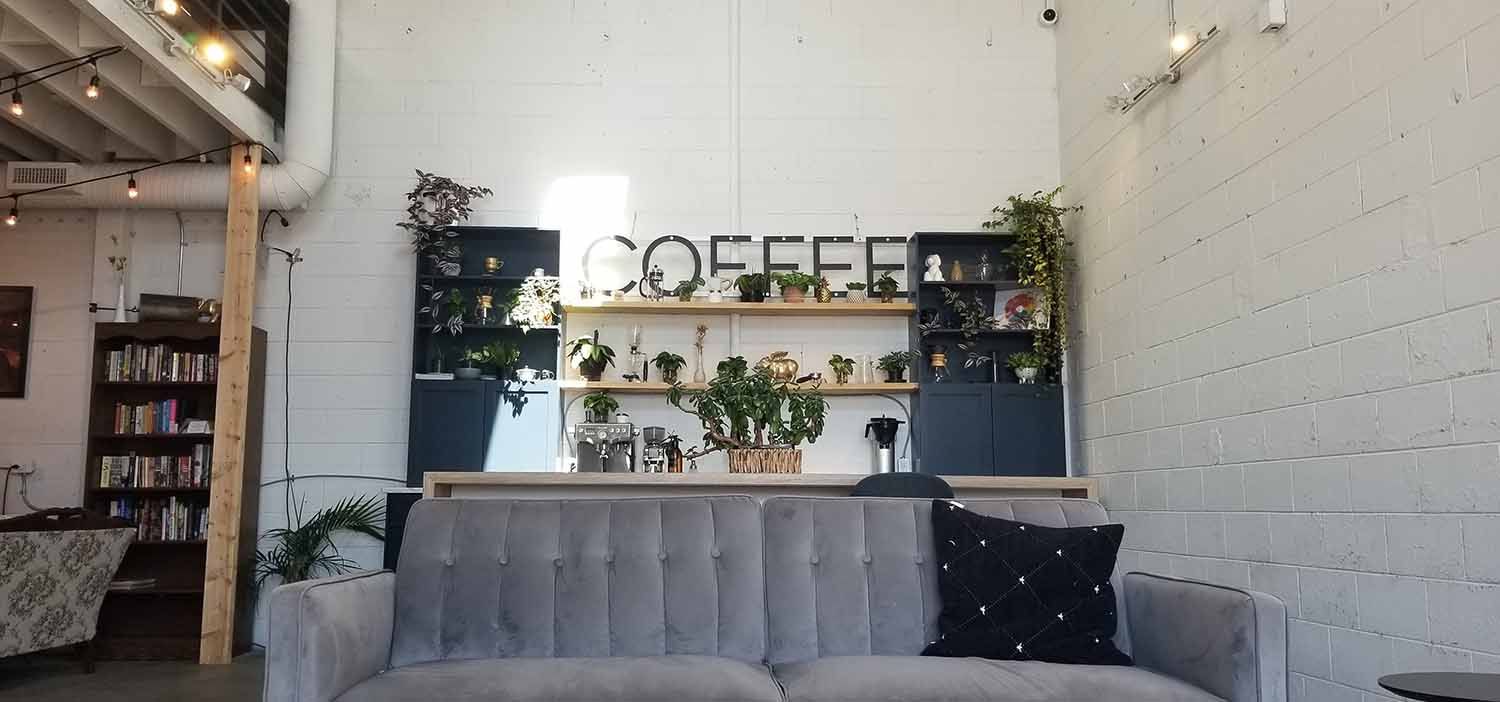 Bright Jenny is named after the owner's wife, Jenny, and was previously known as Canoe Roasters. Their new location on Laurel Avenue opened in 2019 and is the now one of the best coffee shops in the City of Kelowna, BC.
Location
984 Laurel Ave
(250) 860-8848
The Bean Scene Coffee Works | Kelowna Coffee Shop & Coffee Roasters
The Bean Scene first opened its doors with hot and cool drinks in 1998, and has since grown to become a Kelowna institution with 4 separate locations serving locally roasted coffee and healthy food for breakfast and lunch.
Our favourite Bean Scene Coffee Works location is the spacious flagship coffee shop on Bernard Avenue for the comfy couches, spacious workbenches, and a beautiful outdoor terrace upstairs. They have additional locations in the Landmark Centre (their roasterie), Pandosy Village, and The Downtown North End.
Location
371 Bernard Ave
(250) 763-1814

Sprout Bread
Sprout Bread is a hip new coffee shop in Kelowna that's located next to Prospera Place in the North End (Cultural District). Sprout serves hot and cold coffee drinks, make fresh bread and snacks, and sell retail items like coffee filters, roasted beans, and brewing devices.
Location
1295 Cannery Ln #125
236-420-2122
Slowside Coffee
Slowside Coffee is a new 3rd-wave café that serves premium espresso and pour over coffee with high-quality pastries.
As the name suggests, Slowside is for coffee lovers who are not in a hurry to savor delicious, complex flavors from around the world.
Slowside sells some of the most popular home coffee brewing equipment including burr grinders, Fellow kettles, the AeroPress, Clover dripper, plastic V60, and premium Aesir filter papers.
Slowside Coffee is located next to Sprout Bread in Cannery Lane and open daily from 9:30am to 6pm.
Third Space Coffee
Third Space is a modern and spacious cafe serving a variety of gourmet coffee from Monogram, Phil and Sebastien, and Victoria-based Bows and Arrows Coffee Roasters. 3rd Space offers espresso drinks, cold beverages, breakfast food, lunch items, and an arsenal of delicious baked goods.
Their location in the Landmark Centre along Dayton Street is a great place to meet with friends, colleagues, study, or take a break from work on their outdoor terrace.
Location
1708 Dolphin Ave #103
(236) 420-4361
Cherry Hill Coffee | Kelowna Coffee Roasters
Cherry Hill Coffee is in the business of wholesale roasting and is hands down the best coffee money can buy in Kelowna. Cherry Hill's coffee shop and roasting facility is located in the Enterprise Rd. commercial area - a bit out of the way unless your commute runs along the Rail Trail.
But if you like the smell of gourmet coffee at home on a Saturday morning and appreciate freshly roasted beans from around the world, do check out Cherry Hill Coffee's wide range of single origin and blended roasts.
Location
1-1404 Hunter Ct
(250) 861-4733
Bliss Bakery
Kelowna's Bliss Bakery is locally-owned coffee shop in the north end of downtown on the corner of Ellis St. and Cawston Ave. This bright and busy coffee house serves locally roasted Cherry Hill Coffee and some of the best baked goods anywhere in town. Bliss Bakery can get really busy on weekends, but it makes an excellent pit stop on a walking tour of downtown.
Try their massive Tree Hugger Cookie to enjoy with your favorite brew.
Location
109 - 1289 Ellis St
(778) 484-5355
Pulp Fiction
Pulp Fiction Coffee is a 1950's themed coffee shop that lives a funky double life as a rare book store. You won't find any Tarantino references here - the name refers to the stacks of softcover 'pulp fiction' novels that line the shelves and give the space a nostalgic feel and unique aroma. With a fireplace, antique section, and tight seating arrangement, this Kelowna coffee feels a bit like Grandma's living room.
Pulp Fiction Coffee is tucked away on the corner of Pandosy St. and Lawrence Ave.
Location
1598 Pandosy St
(778) 484-7555
EuroBean
Eurobean Espresso, formerly known as GioBean Espresso, is a European coffee shop next to the Delta Grand Hotel that serves Okanagan-roasted Italian coffee, sandwiches, and traditional cold desserts. There's indoor seating and a spacious outdoor patio facing Ellis Street - a great place for summer people watching. After coffee, you're a short stroll away from the beach in Tugboat Bay and some of Kelowna's best fine dining restaurants.
Location
1320 Water St
(250) 868-2992

Deville Bernard
Deville Coffee is a Calgary-based coffee shop known for direct trade coffee and fresh baked goods. "Direct trade" means that Deville buys beans straight from the farmers – not via middlemen.
In 2021, Deville Bernard opened a new café in Kelowna on the corner of Bernard Avenue and Pandosy Street. With a spacious, clean interior and a variety of beans to choose from, Deville is a welcome change from the Starbucks that previously occupied this space.
In addition to coffee drinks, Deville serves up breakfast wraps, brioches, cronuts, and gluten-friendly brownies.
Location
387 Bernard Ave
250 801-9867
https://www.devillecoffee.ca/kelowna-cafes
Starbucks
Besides the 711, Starbucks is one of the only places in the city to get a freshly brewed cup of coffee before 6am. And since they introduced the Blonde roast, not everything at Starbucks tastes like burnt toast.
Here are a few Kelowna Starbucks locations that early birds and insomniacs will appreciate:
Starbucks at Harvey Ave. & Gordon Dr. - Open from 4:30am with drive through service
Starbucks at Harvey Ave. and Bertram St. - Open from 5:00am with drive through service
Starbucks at the Guisachan Village - Open from 5:30am