The Top 7 Cities to Buy a Rental Property in BC, Canada: Why Kelowna is #1
If you're looking to invest in rental property in BC to produce cash flow, it's important to do your research and find a great property with a great location.
With its growing population, strong rental demand, and attractive real estate market, British Columbia is an ideal place to invest. But which cities offer the best BC real estate investment opportunities?
This blog shows you the top 7 cities in BC to buy rental property, with Kelowna taking the top spot.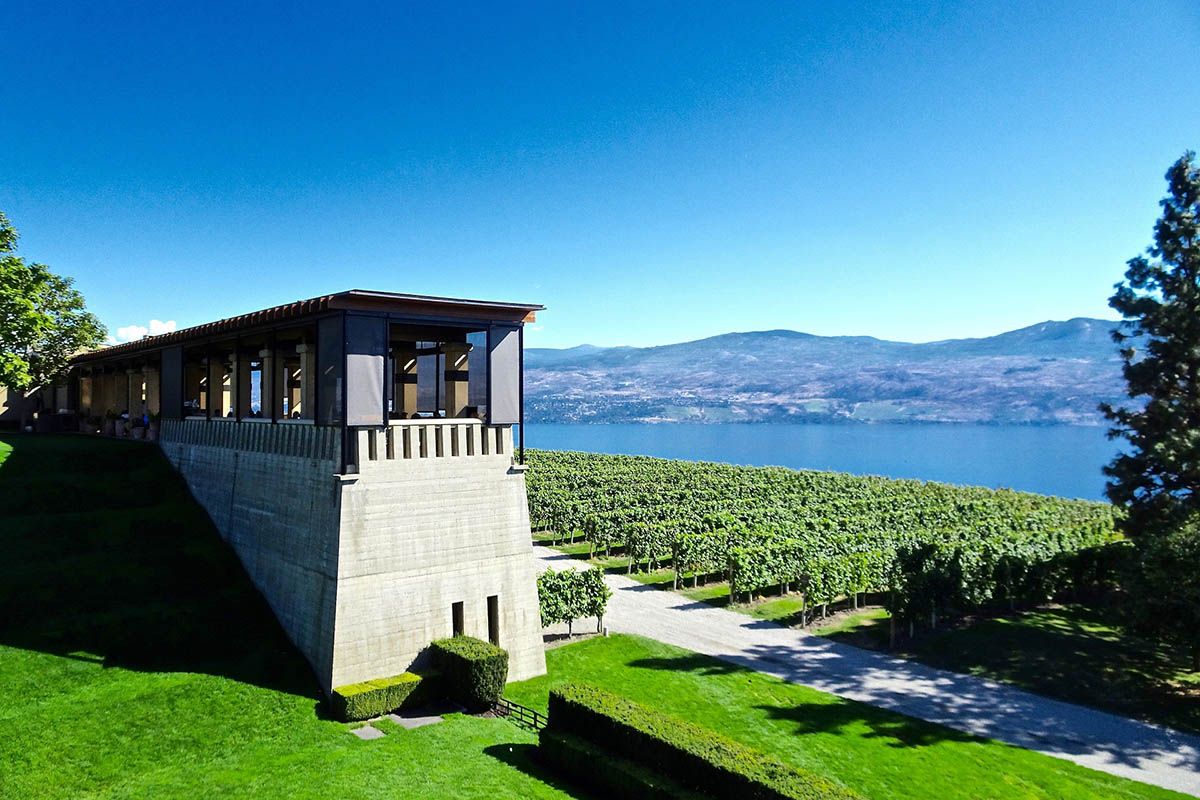 Kelowna, British Columbia | Best Real Estate Investment in BC
Kelowna, BC is the largest city in the Okanagan Valley with a strong economy and a thriving tourism industry.
With a growing population of over 142,000 people and low rental vacancy, Kelowna, British Columbia is an attractive destination for investors seeking to benefit from the booming rental rates. In April 2023, the high demand for housing pushed the 2 bedroom rental rate in Kelowna hit an all-time high of $2,255.
Kelowna has a robust economy that offers numerous business opportunities for entrepreneurs, technology workers, and healthcare workers, making it an attractive destination for investors.
Aside from being an ideal investment location, Kelowna is also a top tourist destination, known for its beautiful natural surroundings, including stunning lakes, rolling hills, and sprawling organic vineyards.
The city's vibrant nightlife and cultural scene is another attraction for visitors, with numerous festivals, concerts, and events throughout the year.
Kelowna offers excellent amenities, including world-class restaurants, shopping centers, recreational facilities, and walking trails - making it an ideal place to live, work, and play.
If you're looking to invest in Kelowna real estate, check the latest MLS listings.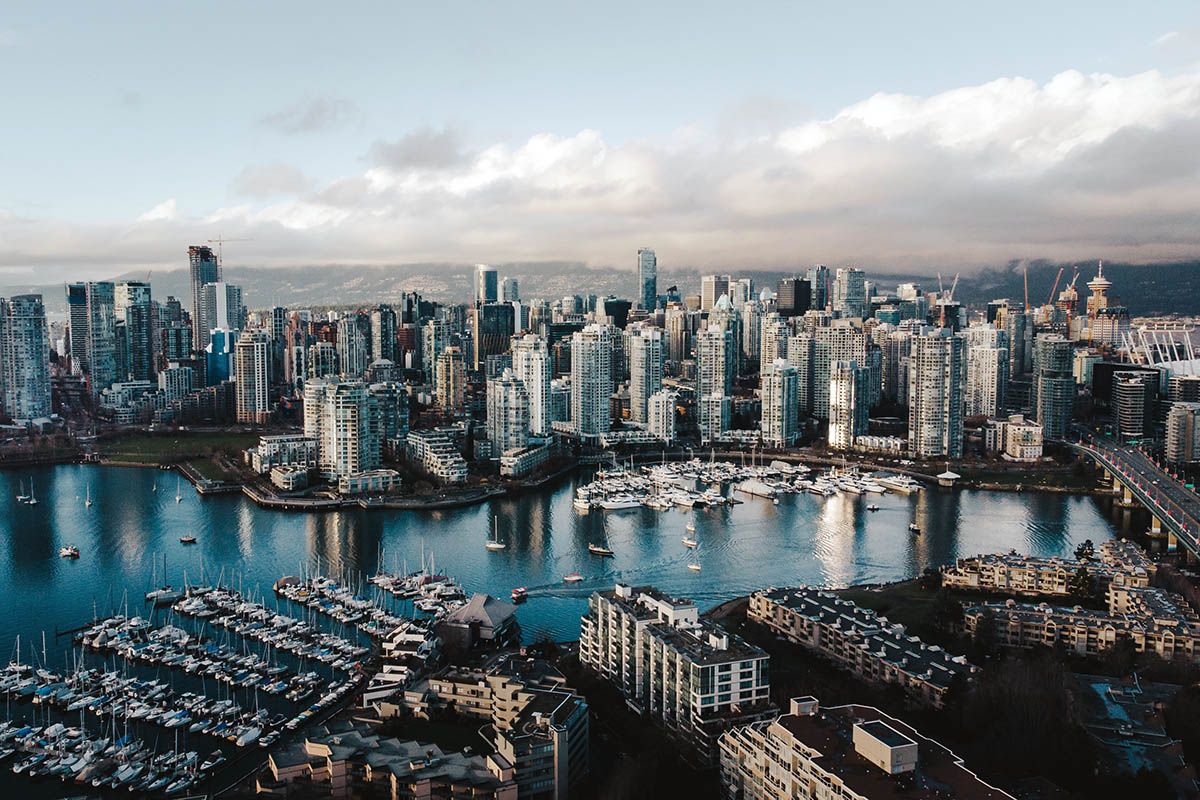 Vancouver, BC
Despite its high property prices, Vancouver, British Columbia continues to attract real estate investors due to its strong rental demand and growing population.
As a world-class city, Vancouver offers diverse cultural offerings, a thriving economy, and stunning scenery - making it an ideal location to invest in rental property.
With various activities, such as hiking, skiing at Grouse Mountain or Whistler, and visiting tourist attractions like Stanley Park, Granville Island, and Capilano Suspension Bridge, Vancouver has something to offer for everyone.
The City of Vancouver, British Columbia is also home to many prestigious universities, such as the University of British Columbia (UBC) and Simon Fraser University (SFU), which both attract a large number of Canadian and international students.
The demand for rental properties from both locals and new residents makes investment in Vancouver, BC real estate a great opportunity for investors seeking long-term rental income.
Victoria, BC
Located on the southern tip of Vancouver Island, Victoria is the capital of British Columbia, Canada and the most popular destination in the province for tourists and workers.
With its mild climate and beautiful waterfront location, the city offers a high quality of life and a diverse range of housing options, fostering a strong and stable rental housing market. In 2023, the average 2 bedroom rental rate in Victoria is $2,530.
Victoria is known for its rich cultural offerings, including museums, galleries, and historic sites, as well as a variety of festivals and events throughout the year, like the Victoria Dragon Boat Festival, Jazz Festival, and Fringe Theatre Festival.
When it comes to tourism, Victoria is a major draw for visitors from around the world, thanks to its stunning natural beauty, charming neighborhoods, and impressive array of attractions. From whale watching tours and scenic hikes to world-class restaurants and boutique shopping, there's something for everyone in Victoria, British Columbia.
Victoria's economy is driven by a thriving tech sector, government & public service, and education at University of Victoria and Royal Roads which is producing strong economic growth and creating new job opportunities.
All of these factors make Victoria a top choice for anyone looking to invest in rental property in BC.
Vernon, British Columbia
Vernon, BC is a hidden gem located in the North Okanagan region of BC that is often overlooked - but has a lot to offer as a city.
With a population of around 40,000 people, Vernon has a small-town feel with big-city amenities. With a thriving arts scene, a growing tech sector, and plenty of outdoor activities - including skiing, hiking, and swimming, Vernon is becoming increasingly popular in 2023.
Vernon's real estate market is relatively affordable compared to other cities in the Okanagan region, making it an excellent choice for investors who want to get in on the ground floor. The city's stable rental market and low vacancy rates make it an attractive option for real estate investors looking for a stable investment opportunity. In 2023, the average 2 bedroom rent in Vernon is $1,910 per month.
In addition to the strong rental market, Vernon's growing economy and diverse job opportunities make it an excellent place to live and work.
Beyond investment opportunities, Vernon is a popular destination for tourists and vacationers. The city is surrounded by lakes and mountains, making it an ideal location for outdoor activities such as boating, fishing, and hiking. The area is also home to several ski resorts, including Silver Star and Big White, making it a popular destination for winter sports enthusiasts. Vernon also has a vibrant arts scene, with several theaters and galleries showcasing local talent.
Browse the latest Vernon, BC real estate listings.
Nanaimo, BC
Nanaimo, BC - located on the east coast of Vancouver Island - is a hidden gem for real estate investors. From 2016 to 2021, Nanaimo's population grew by over 10%, and its rental market is thriving, making it a perfect location to buy an investment property in BC, Canada.
Nanaimo boasts affordable real estate prices, making it an attractive option for first-time investors or those looking to expand their real estate portfolio. Nanaimo's growing economy and diverse industries, including technology, tourism, and forestry, provide a stable environment for rental property owners.
Nanaimo is also a popular destination for tourists. With its mild climate, stunning coastline, and abundance of outdoor activities, Nanaimo attracts visitors from all over the world. The city is home to numerous festivals and events throughout the year, including the Nanaimo Bar Trail, the Dragon Boat Festival, and the Silly Boat Regatta, which draw thousands of visitors annually. As a result, rental properties in Nanaimo can yield high returns on investment, especially during peak tourist season.
Kamloops, British Columbia
Nestled in the Thompson Valley, Kamloops is a hidden gem for investors looking for a stable rental market with strong growth potential.
The city's low vacancy rate of 1.1% and high demand for rental housing make it an ideal location to invest in rental property. Two bedroom suites rent for an average of $2,100 in Kamloops.
Kamloops, BC boasts a diverse economy with thriving industries such as healthcare, education, and technology. Some of the top employers in Kamloops are Thompson Rivers University, Royal Inland Hospital, FortisBC, and the nearby Sun Peaks Resort.
Kamloops is also a hub for outdoor enthusiasts with its sunny climate and stunning natural surroundings, offering world-class skiing, hiking, and mountain biking opportunities. Aside from its natural beauty, Kamloops offers an excellent quality of life with top-rated schools and a thriving arts and cultural scene.
Whether you're a first-time investor or an experienced landlord, Kamloops is a great place to consider investing in rental property in British Columbia, Canada.
Penticton, BC
Penticton is a hidden gem for real estate investors. Located in the heart of the South Okanagan region of BC, Penticton is known for gorgeous beaches on 2 pristine lakes, stunning mountains, and rolling vineyards. It's no surprise that Penticton is a top tourist destination in the Okanagan Valley.
The city's thriving economy is driven by tourism, agriculture, and the arts, making it an excellent choice for real estate investors who want to capitalize on these industries.
Penticton's real estate market offers a wide range of options to suit different budgets, making it a more affordable option compared to other cities in the Okanagan region. Investors can find everything from cozy apartments to spacious single-family homes, all with the potential for strong rental returns. In 2023, Penticton's 2 bedroom rental rate averages around $1,900 per month.
Beyond its thriving real estate market, Penticton offers residents and tourists alike a wide range of activities to enjoy. In the summer, visitors can swim, paddleboard, and boat on Okanagan Lake, while in the winter, skiing and snowboarding are popular activities at nearby resorts like Apex Mountain. The city also boasts a vibrant cultural scene, with a variety of music festivals, art shows, and theatre performances throughout the year.
7 Best Places to Invest in BC Real Estate in 2023
British Columbia, Canada offers plenty of attractive cities for real estate investors who want to buy rental property and achieve a stable return on investment. Whether you're looking for a vibrant city with a bustling downtown or a quiet suburban neighborhood, there's a city for you.
Kelowna, Vancouver, Victoria, Vernon, Nanaimo, Kamloops, and Penticton are just a few of the cities that offer great opportunities for investors in British Columbia.
Selling Your Home?
Get your home's value - our custom reports include accurate and up to date information.
Get Home Value