The 7 Safest Neighborhoods in Kelowna, BC | Best Family-Friendly Areas
7 Safe Neighborhoods in Kelowna, BC, Canada
If you're moving to Kelowna with kids, choosing the right neighborhood is just as important as choosing the right house for sale...
This article rounds up what we think of as the 7 safest, most family-friendly neighborhoods in Kelowna and West Kelowna.
Note: In past years, the Kelowna RCMP published crime maps that showed us monthly incidents throughout Kelowna British Columbia and the Central Okanagan. Some level of crime can be expected in any Kelowna neighborhood, but the RCMP crime maps painted a clear picture.
What's the Kelowna Crime Rate? 2018-2022 Stats Canada Crime Severity (CSI) Index
Kelowna Crime severity index (CSI) in Kelowna, British Columbia - Royal Canadian Mounted Police, municipal [59765]
7 Safest Kelowna Neighborhoods | 2023
Glenmore

Southeast Kelowna

Upper Mission

Lakeview Heights

Shannon Lake

Glenrosa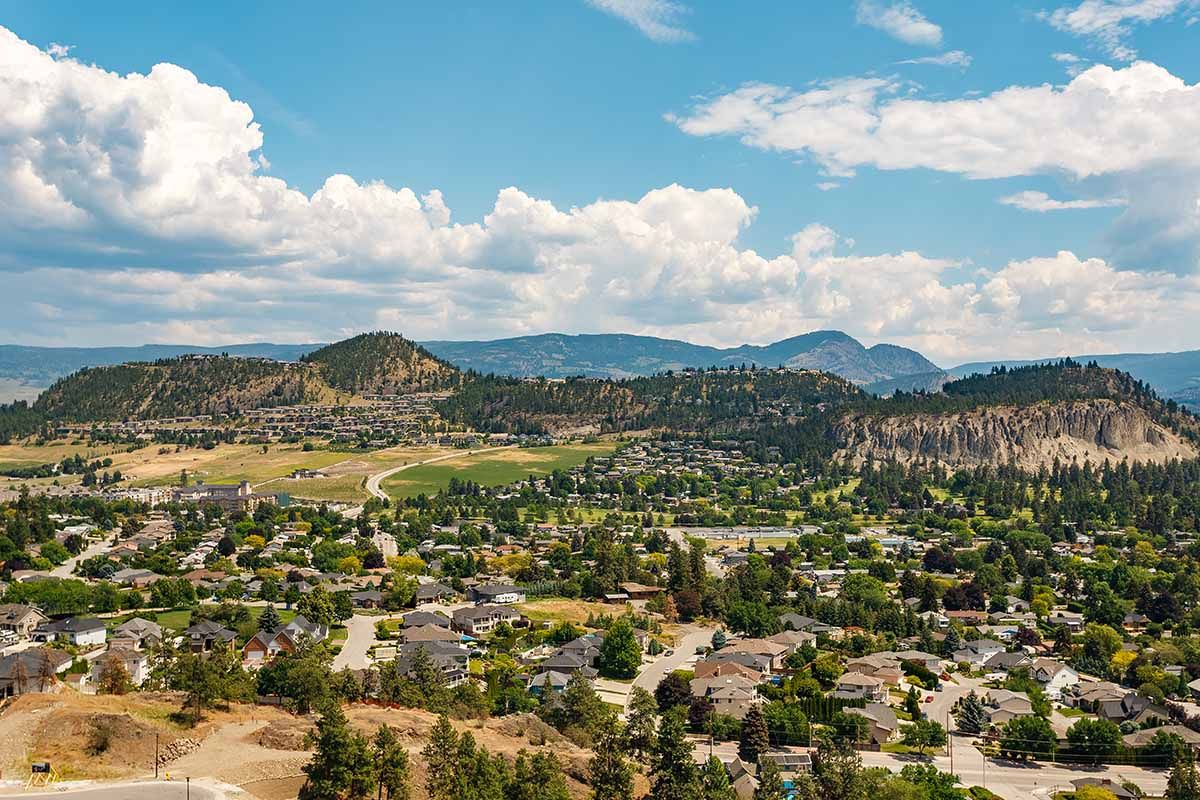 Glenmore
Glenmore is a mix of suburban and countryside living at the north end of Kelowna. Properties here include sprawling ranches, condominiums, and everything in between. From Glenmore it's a 10 minute drive or less to town, and you have fantastic access to the Kelowna airport and UBC's Okanagan campus. With new shopping centres, restaurants, yoga, and the nearby Kelowna Golf & Country Club, you won't need to drive to town often.
Glenmore has schools, paved walking paths, hiking trails, and is home to one of the top bird watching sites in BC, Robert Lake. Glenmore is growing quickly and densifying, so we may see crime rates increase at least a bit in the future.
Search all MLS listings in Glenmore.
Southeast Kelowna
The highly desirable, rural neighborhood of Southeast Kelowna lies south of Mission Creek , north of Myra Canyon, and west of Gallagher's Canyon Golf Club.
With a secluded location far from the downtown core, Southeast Kelowna is known for huge properties, rolling orchards, ranches, and big views over the city, lake and mountains.
Browse Southeast Kelowna real estate listings.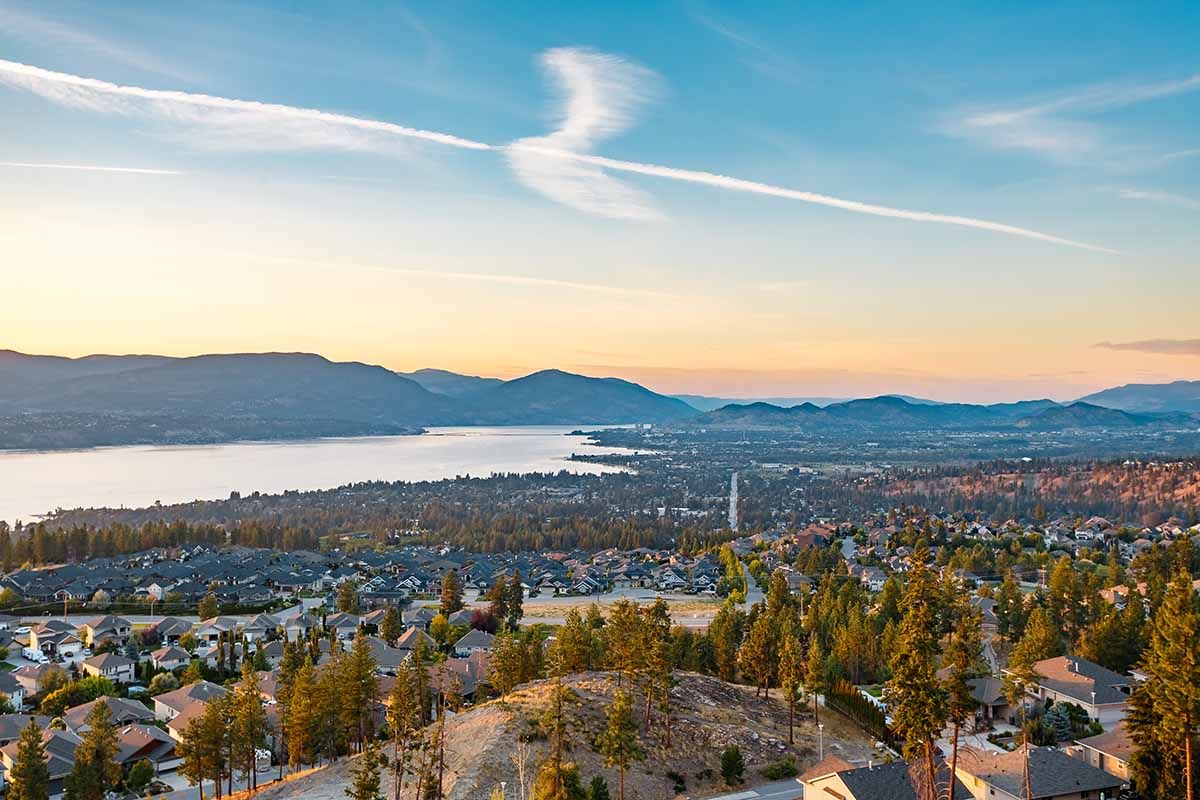 Upper Mission
Upper Mission is a highly desirable and slightly upscale neighborhood at the far south side of Kelowna, about 15 minutes from town. Properties in Upper Mission have some of the best lake views in Kelowna, and are mostly newer single-family homes or acreage estates. The Upper Mission is very family friendly with large lots, quiet streets, great parks like Bertram, lake access, and nearby amenities with things to do in winter, summer, and year round - and top-rated schools in Lower Mission.
View the latest Upper Mission homes for sale.



Lower Mission
Located downhill and immediately north of the Upper Mission, Kelowna's Lower Mission is closer to town and more affordable, making it extremely popular with young families. Real estate options in Lower Mission include condos, single-family homes, historical homes, and gorgeous waterfront properties. The Lower Mission has excellent restaurants, pubs, nightlife, tons of recreation options at the H20 Centre, shopping, and some of Kelowna's best beaches.
Search all Lower Mission MLS listings.
West Kelowna's Safest Neighborhoods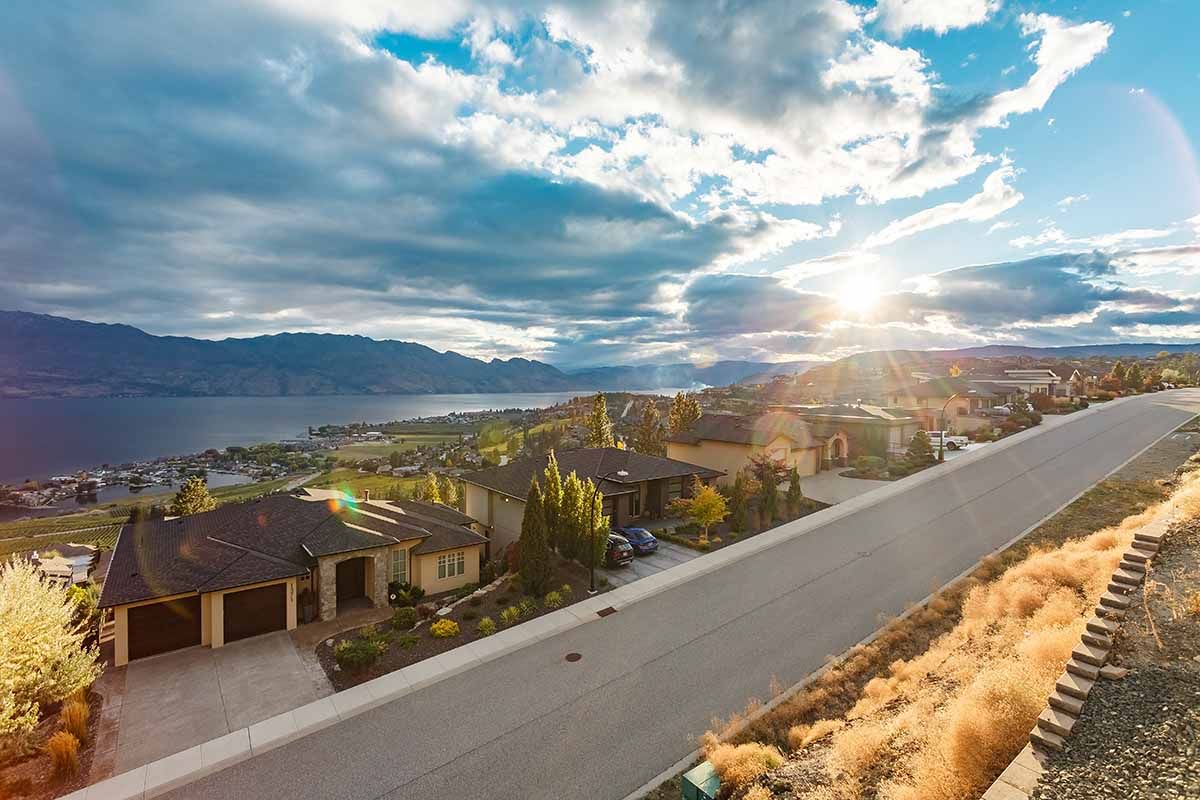 Lakeview Heights
Located just across the lake at the top of Bridge Hill, Lakeview Heights, West Kelowna is a suburban neighborhood ranging from the base of Mount Boucherie to the beaches of Okanagan Lake.
Lakeview has a bit of everything – lakefront homes in Casa Loma and Sunnyside, spectacular views from Mission Hill, generous yards, and quiet streets. Lakeview has its own grocery store, tennis court, pharmacy, and liquor store at the Lakeview Heights Village, and there are some great restaurants at the wineries on the Westside Wine Trail.
Wherever you are in Lakeview, you're close either West Kelowna or downtown. Lakeview is also home to Kalamoir Park, one of Kelowna's natural gems with elevated hiking trails and a pebbled beach with a kayak launch. Learn more about life in the neighbourhood in our Lakeview Heights Neighborhood Guide.
View our Lakeview Heights homes for sale.
Shannon Lake
If you like quiet seclusion, tall pine trees, fishing, and having 18-holes of golf at your doorstep, Shannon Lake is a great family-friendly neighborhood. Shannon Lake is just 5 minutes drive from the amenities in West Kelowna, but a far enough of a walk to keep away the riff-raff.

Shannon Lake is a 10 minute drive to the local middle and high schools, and it has its own elementary school. Shannon Lake Park has short, dog-friendly walking trails, a picnic area, and gets stocked with rainbow trout. When the ice is thick enough in winter, you can go skating or ice fishing on Shannon Lake.
Search through all Shannon Lake real estate listings.
Glenrosa
Glenrosa is a suburban neighborhood at the west end of West Kelowna. Glenrosa features mostly older homes on larger lots, many of them overlooking West Kelowna and Okanagan Lake. From Glenrosa it's a 10 minute drive to West Kelowna shopping and about 25 minutes to cross the bridge. Glenrosa has its own elementary and middle schools, and is about 15 minutes from Mount Boucherie Secondary School.


Notable mentions: If you're ok with a 30 minute drive to Kelowna, the nearby municipalities of Peachland and Lake Country (also known as Winfield) are worth checking out. Both areas offer quiet living, low crime rates, and more affordable real estate options compared to Kelowna, BC.