Moving to Kelowna, BC? Here are 17 Reasons to Live Here in 2023-24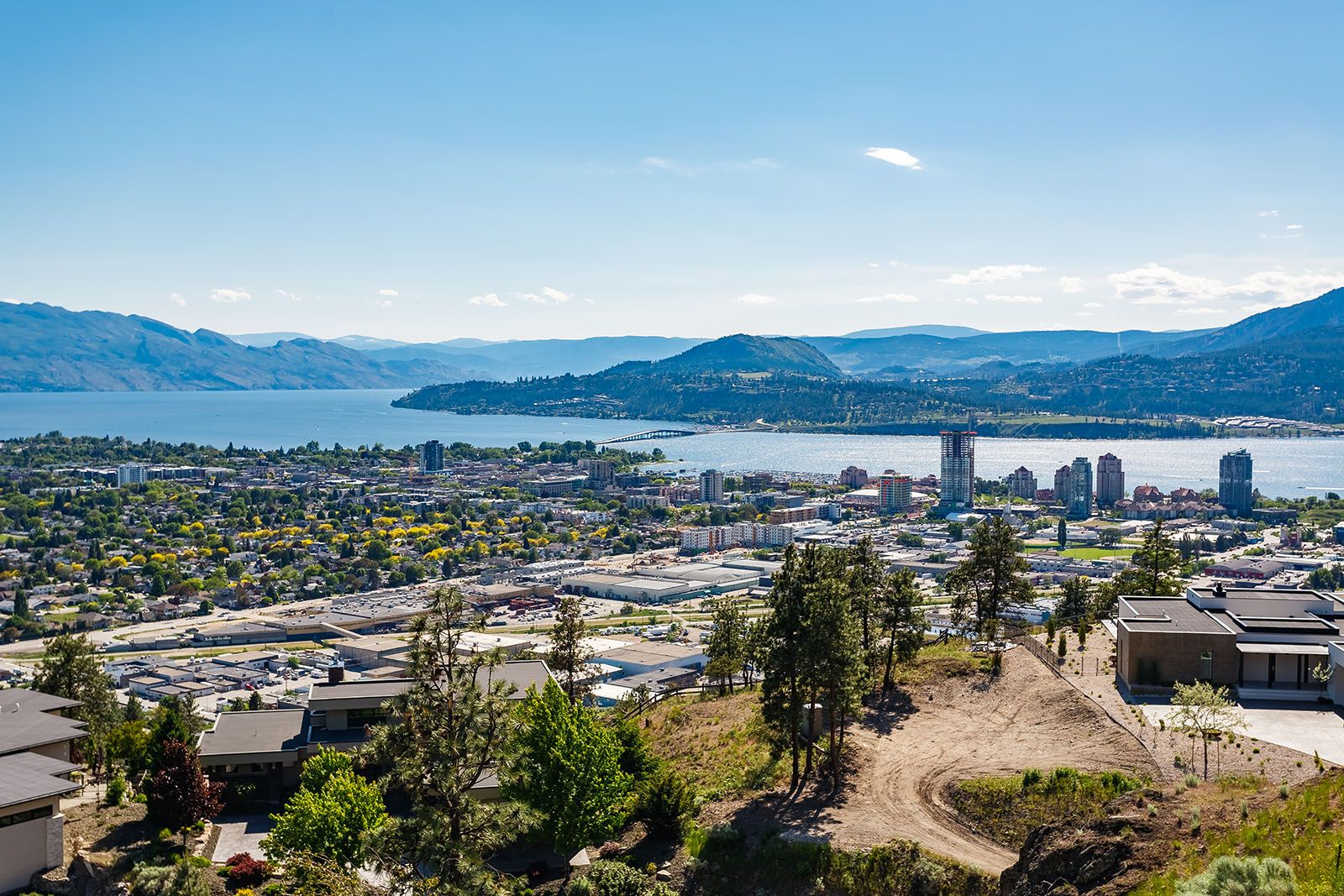 Thinking about moving to Kelowna, British Columbia or the Okanagan Valley? As of 2023, Kelowna is now the fastest growing city in Canada with a big city economy, plenty of things to do year-round, and a strong Kelowna real estate market with people moving here from around the world.
What is it Like Living in Kelowna, BC in 2023-2024? Kelowna Lifestyle
Kelowna is a small Canadian city of 153,148 residents in the Province of BC - making it the largest city in the Okanagan that's currently ranked 2nd as the best small city in Canada. Kelowna offers great weather (2,000 hours of sunshine per year), stunning landscapes & outdoor spaces, wineries, powder-filled ski hills, and excellent schools, Kelowna is a wonderful place to live, and has become a one Canada's most popular cities for families, young professionals, remote workers, and retirees alike with almost everything you'd expect from a bigger city. What else makes living in Kelowna, British Columbia so special? This article shows you the top 17 reasons to move to Kelowna and live in Kelowna in the 2020's.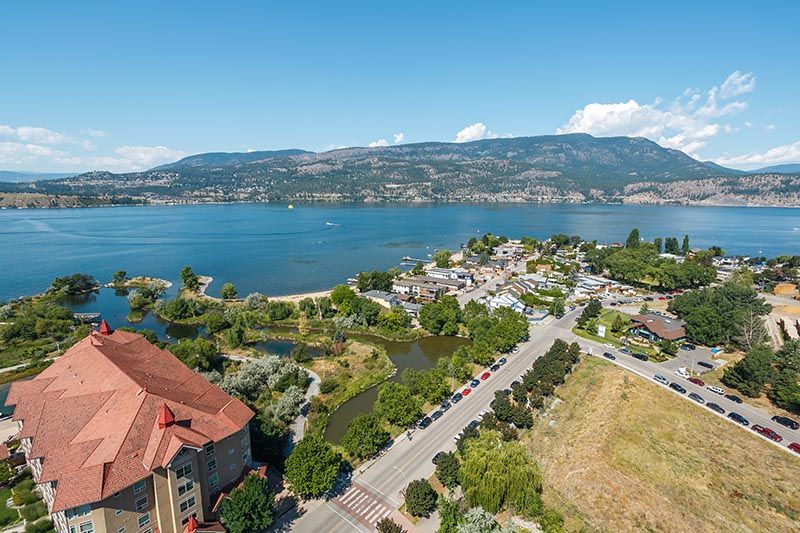 1. Great Weather Year-round
We get 4 distinct seasons in the Okanagan: hot summers, mild winters, and pleasant springs & autumns. Our hot and dry summers make Kelowna an excellent region for vegetable growers, fruit orchardists, and farmers. The weather in Kelowna summers is one of the main reasons people fall in love with Kelowna and move here - especially people moving from Vancouver. Local vineyards and orchards produce apples, apricots, cherries, nectarines, peaches, plums, wine grapes, and berries. On the hottest summer days when the Kelowna temp. rises above 30C (and sometimes 40C) there are plenty of things to do in Kelowna and the Central Okanagan like hiking, biking, waterparks, activity centres, cinemas, breweries, and shopping malls. Kelowna is known for mid winters (not as cold as Alberta), that are a tad gray with regular cloud cover - but with dry snowfall that leads to excellent snow conditions. In wintertime, the weather is perfect for downhill skiing & snowboarding, nordic skiing, sledding, snowshoeing, and ice fishing in the high mountain lakes. That's why they call it a four season playground for anyone seeking an active lifestyle.
Kelowna weather metrics:
Average spring temperature: High 15C (degrees celsius); Low 3C

Average summer temperature: High 26.3C; Low 12.3C

Average autumn temperature: High 13.7C; Low 3.7C

Average winter temperature: High 2.3C; Low -4C

Annual rainfall: 691 mm

Average wind speed: 0.65km/j to 6.5km/h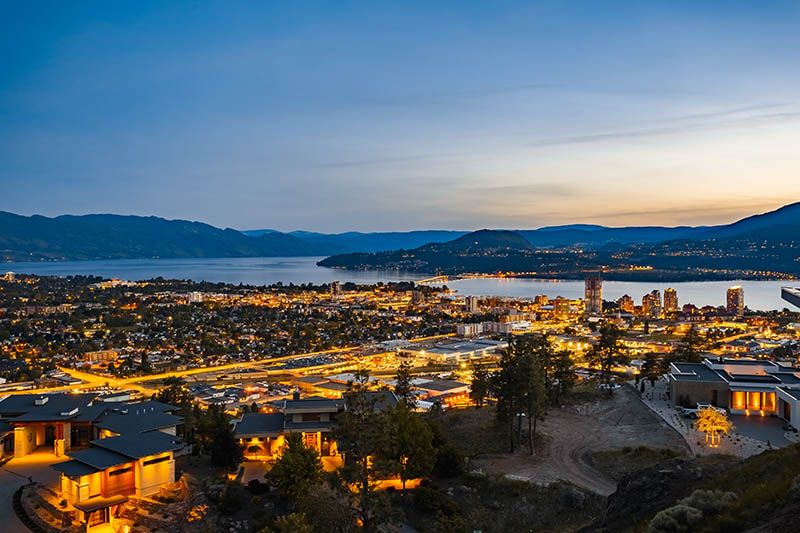 2. A Strong Job Market / Economy
Moving to Kelowna? In the 2020's Kelowna's job market is booming so fast recently that we actually have a labor shortage. Between 2020 and 2021, we experienced a 42.5 per cent increase in job postings. The fastest job growth was seen in healthcare and social assistance job postings which rose by 187%. Kelowna's unemployment rate now sits at 5.3 per cent (April 2022), and our median income is $68,627 per year ($32 per hour).
For workers moving to Kelowna, there are terrific employment opportunities available. The largest industries in Kelowna are agriculture, manufacturing, healthcare, tourism, and technology. Some of our top employers in Kelowna are Interior Health Authority, KF Aerospace (Kelowna Flightcraft), Telus, Disney Interactive, and QHR Technologies (Loblaws). In healthcare, Kelowna General Hospital (KGH), and UBC's Southern Medical Clinical Campus account for 26% of job vacancies in the Okanagan. According to Statistics Canada, Kelowna - including West Kelowna, Lake Country, and Peachland - is now the fastest growing city in Canada as of 2021 with metro population growth of 13.5% from 2016 to 2021. Kelowna was also ranked as one of the top 2 small cities in Canada, along with Victoria, BC (major city) on Vancouver Island.
What's the population of Kelowna in 2023?
The Greater Kelowna area population in 2023 is 235,473, according to 2021 census data and estimates by Statistics Canada as of July 1, 2022 .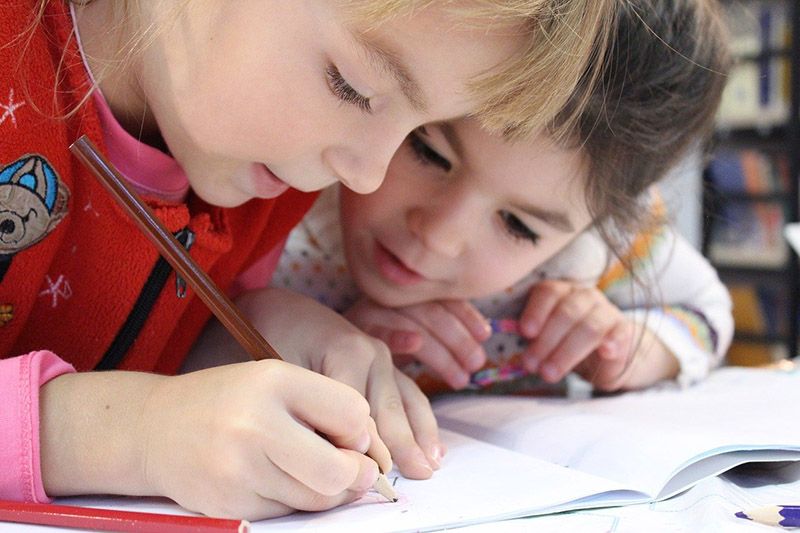 3. Excellent Kelowna Schools (Public, Private, and Postsecondary)
Planning a move to Kelowna with kids? Kelowna has earned a strong reputation for having excellent schools - including pre-K, elementary, secondary education, and postgraduate.
Kelowna's Best Elementary School
The highest scoring school in Kelowna is Aberdeen Hall Preparatory School (9/10), a private school offering English educational programs in a newly-built location next to the UBC Okanagan campus. Kelowna's best public elementary schools are Anne Mclymont (6.8/10) and Mar Jok Elementary (6.7/10), both part of our local School District 23.
Kelowna's Best Graduating High School
The top Fraser Institute marks for Kelownas best graduating high school goes to Aberdeen Hall (9/10), followed by Kelowna Christian School (8/10) and Okanagan Mission Secondary (8/10). Kelowna also has K to 12 schools offering educational programs in both English and French immersion.
Post Secondary Schools in Kelowna
University of British Columbia's Okanagan campus - also known as UBCO - is the most reputable post-secondary educational institution in the BC interior. University of British Columbia Okanagan offers both undergraduate and graduate studies in arts, science, humanities, business management, healthcare, engineering, and education. Okanagan College on KLO Road is the largest post-secondary school in the valley that's praised for its excellent programs in engineering, education, and management at the Okanagan College School of Business, which helps students with direct job market placements as they graduate.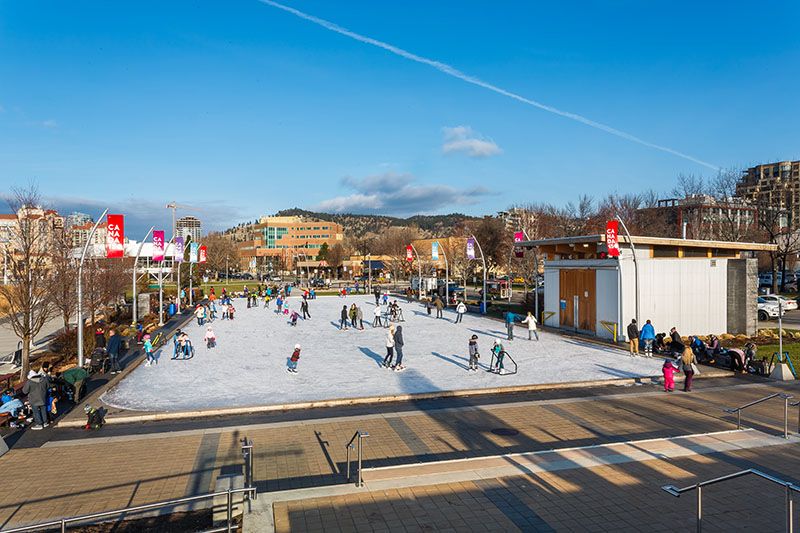 4. Four Seasons Outdoor Activities
With pleasant weather, captivating scenery, beautiful nature, and an abundance of places to explore, you can enjoy the outdoors in Kelowna year-round. Kelowna offers residents quick access to the lake, the mountains, and the forested great outdoors - just a short drive, walk, or bike ride from your home. Kelowna is also home to beautiful parks and wilderness preserves like Mission Creek, Knox Mountain, and Rose Valley which are full of great hiking and walking trails. Big White Ski Resort is just 1 hour's drive from town with skiing, snowboarding, and mountain biking in summer. If you're looking for some of our City's best adventures - check out our guide to day trips near Kelowna, scenic drives in Kelowna, and our winter to do list.
5. Okanagan Lake
Okanagan Lake is a freshwater lake in BC with a 135km length & 232m depth. Swimming and boating are some of the biggest attractions for visitors in Kelowna. Once the water heats up in July, Lake Okanagan is a wonderful place for boating, swimming, SUP paddleboarding, flyboarding, parasailing, or just relaxing at a beach on the shores of Okanagan Lake. If you're into fishing, you can catch rainbow trout, kokanee, burbot, and lake whitefish by boat.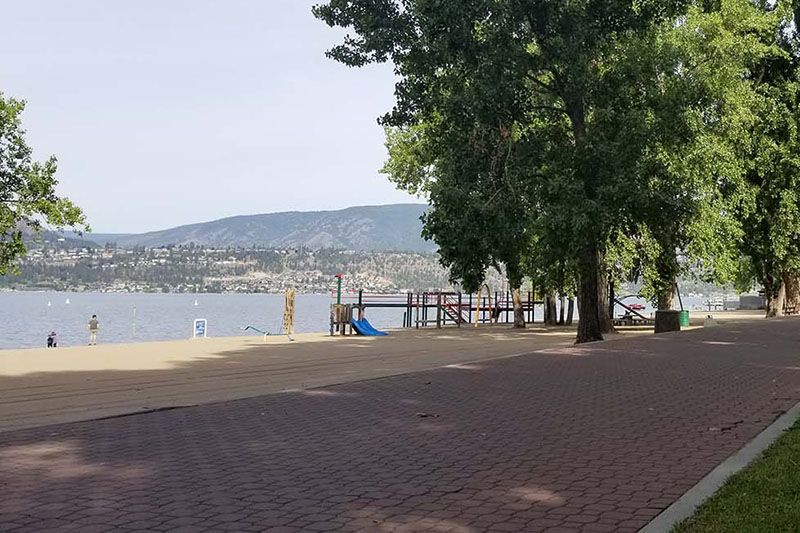 6. Great Beaches, Splash Parks, and Waterfront Walks
Okanagan Lake is known as one of the top swimming spots in British Columbia, Canada. From hot sand beaches to secluded rocky coves, the Kelowna waterfront has a variety of excellent beaches - some with beach volleyball courts. The City of Kelowna provides dog-friendly beaches where pets can play off-leash. Kelowna's most popular beaches are Boyce-Gyro Beach, and Hot Sands Beach and splash park in City Park. Both locations have outdoor playgrounds, concessions to buy ice cream, snacks, and cold drinks, beach volleyball courts, and modern restrooms.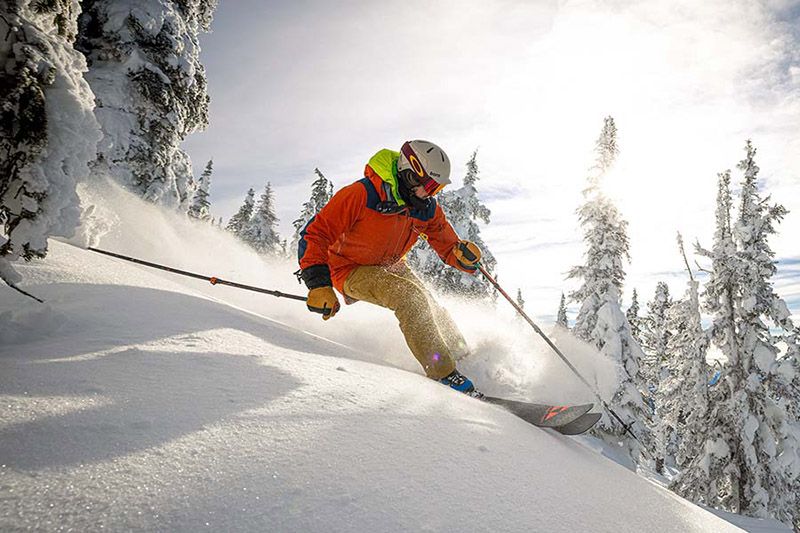 7. Ski Resorts and Cross Country Ski Clubs
Kelowna has a handful of awesome award winning downhill ski resorts within 1 to 3 hours drive, making it a great place to live for skiers, and snowboarders. Some of the best mountains are Big White, SilverStar, and the highly acclaimed Revelstoke Mountain Resort which is known for its high elevation, challenging runs, and amazing powder snow. Before you go, check the weather and snow report to find the best conditions. If you get into the mountains for a day of skiing during a weather inversion, you'll get blue skies all day - a beautiful reprieve from the winter gloom. Kelowna is also home to some beautiful cross country ski areas within 1 to 2 hours of town that are suitable for beginners and experts alike. In summer months, most ski resorts near Kelowna are open for hiking, mountain biking, and sightseeing via chairlift.
Photo credit: Big White Ski Resort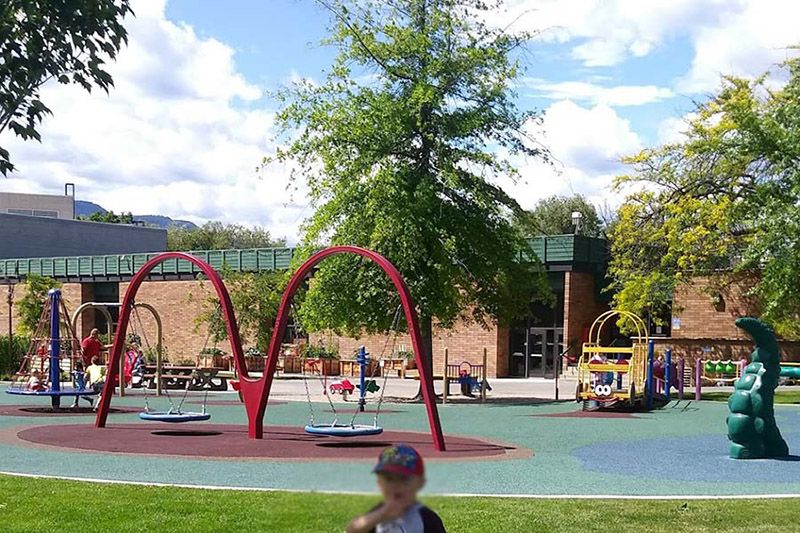 8. Beautiful Parks & Public Green Spaces
If you love nature walks, hiking, mountain biking, swimming at hot sands beaches, or playing organized sports, Kelowna is a great place to live. Our city is home to over 200 gorgeous parks, including Regional Parks and Provincial Parks with playgrounds for kids, scenic walking trails and paved paths that are suitable for outdoor enthusiasts of any ability level, dog beaches where Fido can play off-leash, and dog-free bird sanctuaries where you can get to know the local wildlife in a calm, serene environment. Amazing day trips are within reach at parks like Okanagan Mountain Park and the Myra Canyon Trestles.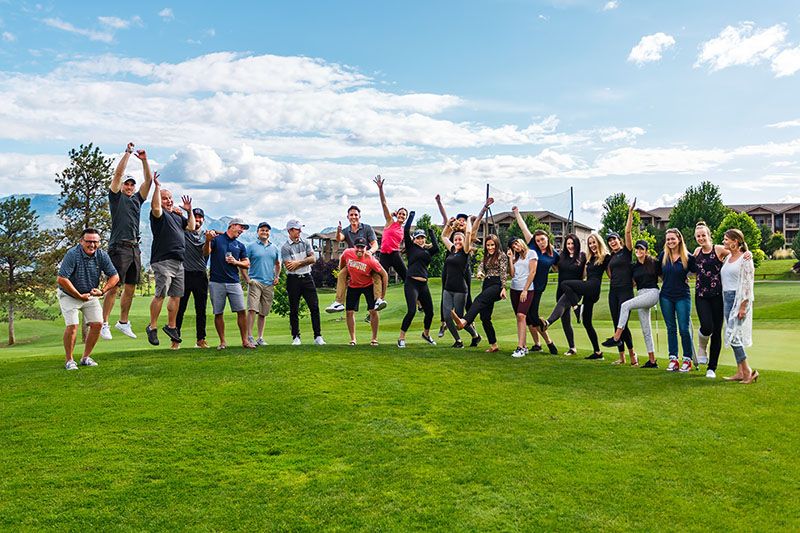 9. Golf Courses
With excellent weather, a long season, and over 16 golf courses, Kelowna, BC has earned a reputation as one of the best golf destinations across Canada. Renowned golf courses like Tower Ranch, The Bear & Quail, and The Harvest Golf Club are known for challenging golf course designs, well-maintained grounds, and stunning landscapes. Kelowna also has excellent driving ranges to practice your game before you hit the fairway. Our favorites are Two Eagles in West Kelowna for beautiful lake views and elevated practice greens, and the TopTracer Range at Kelowna Driving Range which tracks your shots using an app.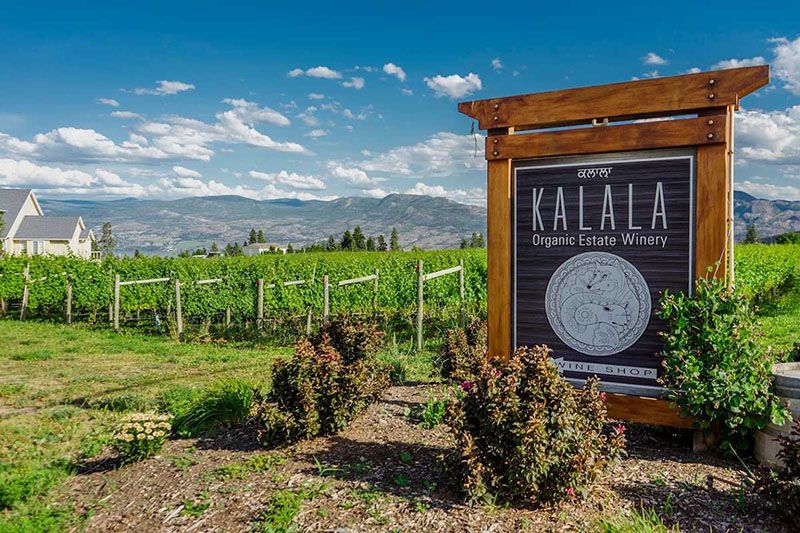 10. World-Class Kelowna Wineries
Since the first orchardists and agriculturalists moved to the Okanagan Valley to begin farming land in the 19th century, our region has blossomed into one of Canada's best regions for growing wine grapes. Now known as a world-class wine region, Kelowna winery scene is known for award winning wineries you can visit for tastings, wine cases, and fine dining with spectacular vistas.
Some of Kelowna's most famous wineries are Mission Hill Family Estate Winery, Quails' Gate (excellent wine shop), Sandhill Wines, CedarCreek Estate, Calona Vineyards, and The Vibrant Vine Winery (well known for cool, artistic wine bottles). In the 2020's Kelowna is also rich with organic wineries who embrace the use of natural ingredients and biodynamic production.
Photo credit: Kalala Organic Estate Winery
11. Amazing Restaurants, Craft Breweries, Tasting Rooms, & 3rd Wave Coffee Shops
Kelowna is home to great restaurants - with the best restaurants concentrated in the Downtown Kelowna, South Pandosy, Capri/Landmark, and Rutland neighbourhoods. Many people visit Kelowna's North End - an up-and-coming district that's now brimming with new craft breweries, wine tasting rooms, live music, small businesses, and farm-to-table restaurants with sensational food. If you're planning on eating out when you get to Kelowna, check out our Kelowna, BC gastronomy guides: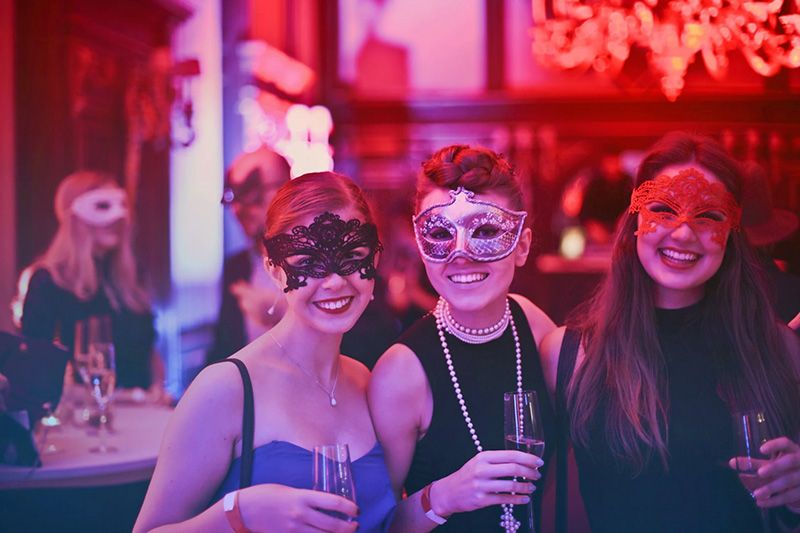 12. A Booming Nightlife, Culture, & Entertainment Scene
Kelowna's nightlife, culture, and entertainment scene is booming in the 2020's. Our growing population of students, young professionals, and party goers of all ages has brought new life into events and entertainment in Downtown Kelowna, BC - and so many people to the bars.
In the summer months, you can attend outdoor concerts and music festivals at venues like the Island Stage at Waterfront Park. In the fall and winter, you can attend Kelowna Rockets (our Major Junion hockey team) games at Prospera Place downtown, our main concert and largest performing arts venue in Kelowna, BC located in the Cultural District.
Pubs & bars: BNA Brewing, Red Bird Brewing, Kettle River Brewing

Lively restaurants: Central Kitchen, Earl's on Top, Cactus Club Cafe

Nightclubs: Level/Gotham, Liquid Zoo (and gentlemens club)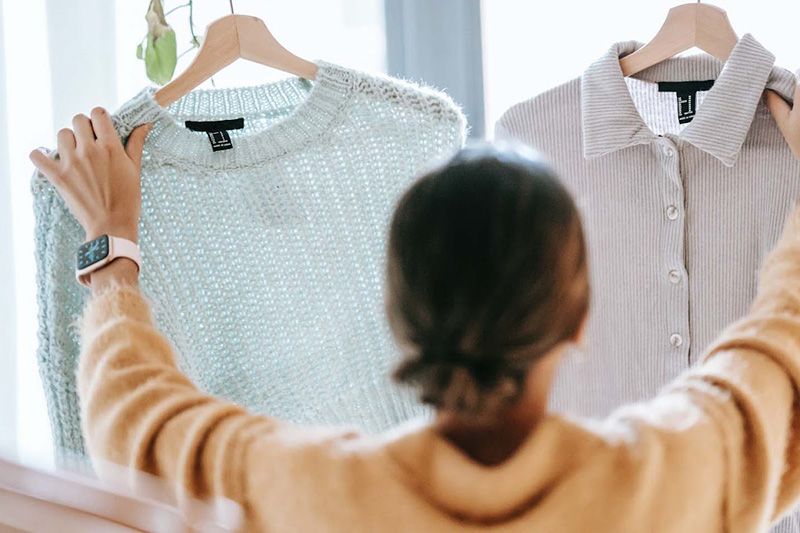 13. The Best Shopping in The Okanagan
Outside of the lower mainland (particularly Vancouver & Richmond), Kelowna has some of the best shopping opportunities in the province of British Columbia. The best places to buy dresses, suits, and casual wear are at retail stores in Orchard Park Shopping Centre, the downtown core, and the South Pandosy Mission. Not sure where to go shopping in Kelowna? Browse through our blog catalogue to find a great place you'll love shopping at.
Shop for clothing & apparel:
Shop for your home: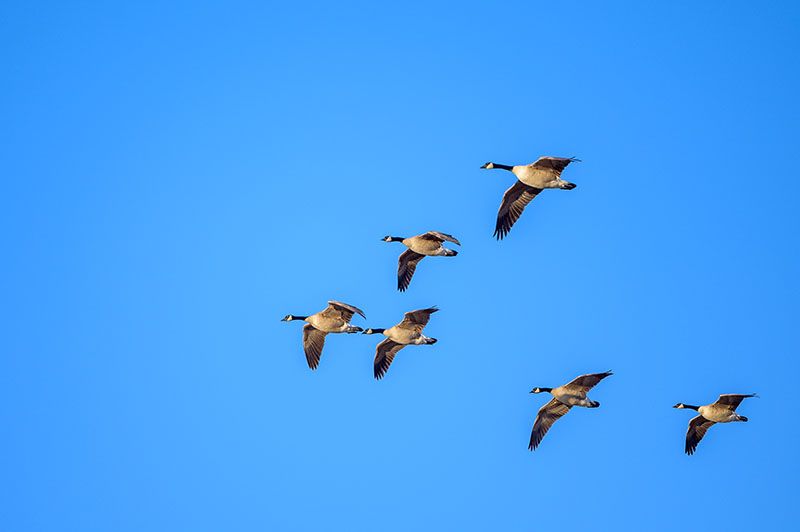 14. Kelowna International Airport | Your Gateway to the World
Looking to pack up your suitcase and travel the world? You can travel almost anywhere in the world via Kelowna International Airport (YLW), located a quick 15 to 30 minutes drive away from Downtown Kelowna via Highway 97, and 20 minutes from Lake Country. Kelowna International Airport offers a range of both domestic and international flight destinations:
Domestic flights: Victoria, Vancouver, Prince George, Edmonton, Calgary, Winnipeg, Toronto, Ottawa, Montreal

Fly direct to Mexico: Cabo (SJD - 4h 25m), Puerto Vallarta (PVR - 4h 45m ), and Cancun (CUN - 5h 50m).

International flight connections via Vancouver (YVR), Calgary (YYC), Toronto (YYZ), and Montreal (YUL).
Before planning your trip, make sure your passport is in good standing. Need transportation to the airport? Check out our guide to getting around Kelowna without a car. If you're travelling by car, Kelowna is approximately 4 hours drive to Vancouver, and 8 hours drive to Calgary.
15. Healthcare Services | Kelowna General Hospital (KGH)
Taking care of your health and your family's health is one of the best ways to improve your quality of life. If you're moving to Kelowna, know that Kelowna has some of the very best health care facilities in the Okanagan Valley and British Columbia - which means you can access quality physical and mental health services (though there are some growing pains).
KGH is known as one of the best healthcare facilities in BC and the only place to get cardiac surgery or angioplasty in BC besides Vancouver. Healthcare in Kelowna is offered by the Interior Health Authority and covered via the BC Medical Services Plan (MSP), which provides medically-necessary healthcare services like physicians, diagnostics, eye & ear exams, and dental surgery. Note that expats living in Kelowna are eligible for MSP health care coverage if your work permit is 6 months or longer. The Okanagan Valley is also home to excellent supplemental healthcare providers like registered massage therapists, chiropractors, acupuncturists, therapists, and naturopaths. Moving to Kelowna from out of province or out of country? Read through our guide to health care in Kelowna, BC, Canada for more details.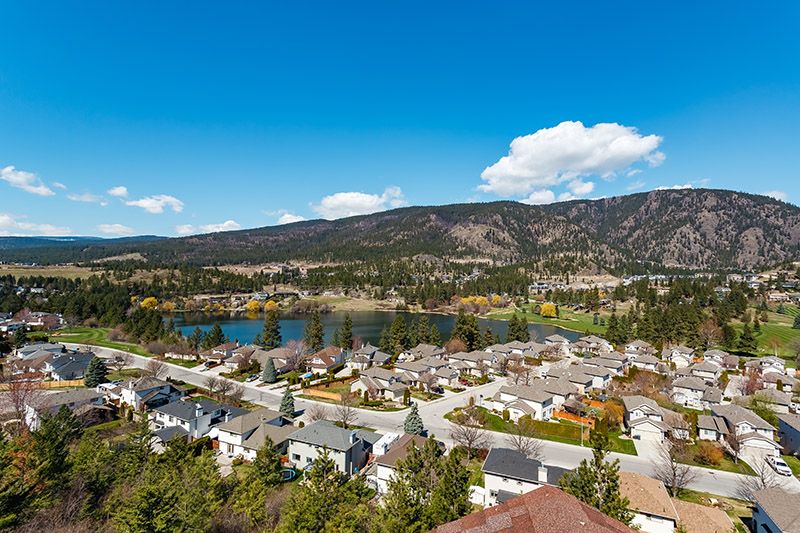 16. Great Neighborhoods
Thinking of moving to Kelowna, BC? Choosing the right neighborhood is just as important as choosing the right home in Kelowna. Fortunately, Kelowna is home to some great family-friendly neighborhoods with affordable housing, safe streets, walkable communities, and stunning views, and a relatively low population density of 61.9 persons per square kilometre (Stats Canada).

Some of the most popular neighborhoods in Kelowna to buy a home are Rose Valley, Upper Mission, historic Lower Mission, affordable Rutland, and luxury neighborhoods like McKinley, and Lakeview Heights.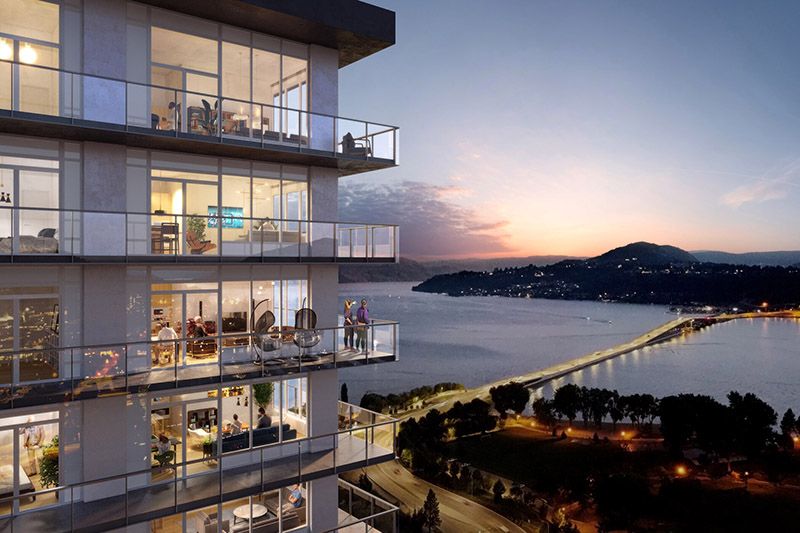 17. New Houses, High Rise Condos, Townhomes, and Rental Homes
Kelowna homes development continues to boom into the 2020's. With a wide range of new skyscrapers and high rise towers in the downtown core like Water Street by the Park, One Water Street, and Bertram Bernard Block in various stages of completion, Kelowna is now home to the tallest towers in BC outside of the Lower Mainland. If you're moving to Kelowna as a senior, Kelowna has newly-built 55 plus communities that are located close to golf courses, parks, shopping, healthcare, and amenities.
Photo credit: Water Street by the Park
Vantage West Realty, Inc. - Kelowna's 5 Star Real Estate Agency
Planning on making an offer on house, investing into Okanagan housing, or moving to Kelowna, BC? Navigate your Kelowna home search with Kelowna's top-reviewed independent agency: Vantage West Realty. We strive to deliver amazing experiences for every one of our clients.
We'll help you find your dream home, at the best possible price, and with absolutely no stress. Find out what it's like working with a 5-star agency in Kelowna.
Contact Vantage West Realty